Devant votre engouement pour mes calendriers à imprimer, je continue l'opération. Vous êtes de plus en plus nombreuses à télécharger les calendriers hebdomadaires ! Faites vous plaisir ! Pour cette semaine, j'ai décidé d'utiliser mon dernier kit "Insulae"
Because of your craze for my calendars to print, I continue the operation. More and more of you are downloading the weekly calendars! Enjoy! For this week, I decided to use my latest kit "Insulae"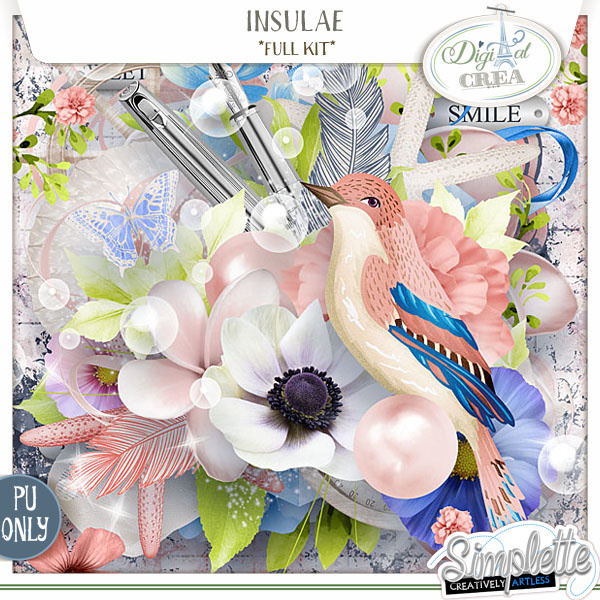 Scrap From France | Digital Crea
C'est un kit tout en douceur, qui parle de farniente et de vacances passées dans le calme et la sérénité. J'espère que l'ambiance vous plaira pour aborder le mois de juillet qui se profile.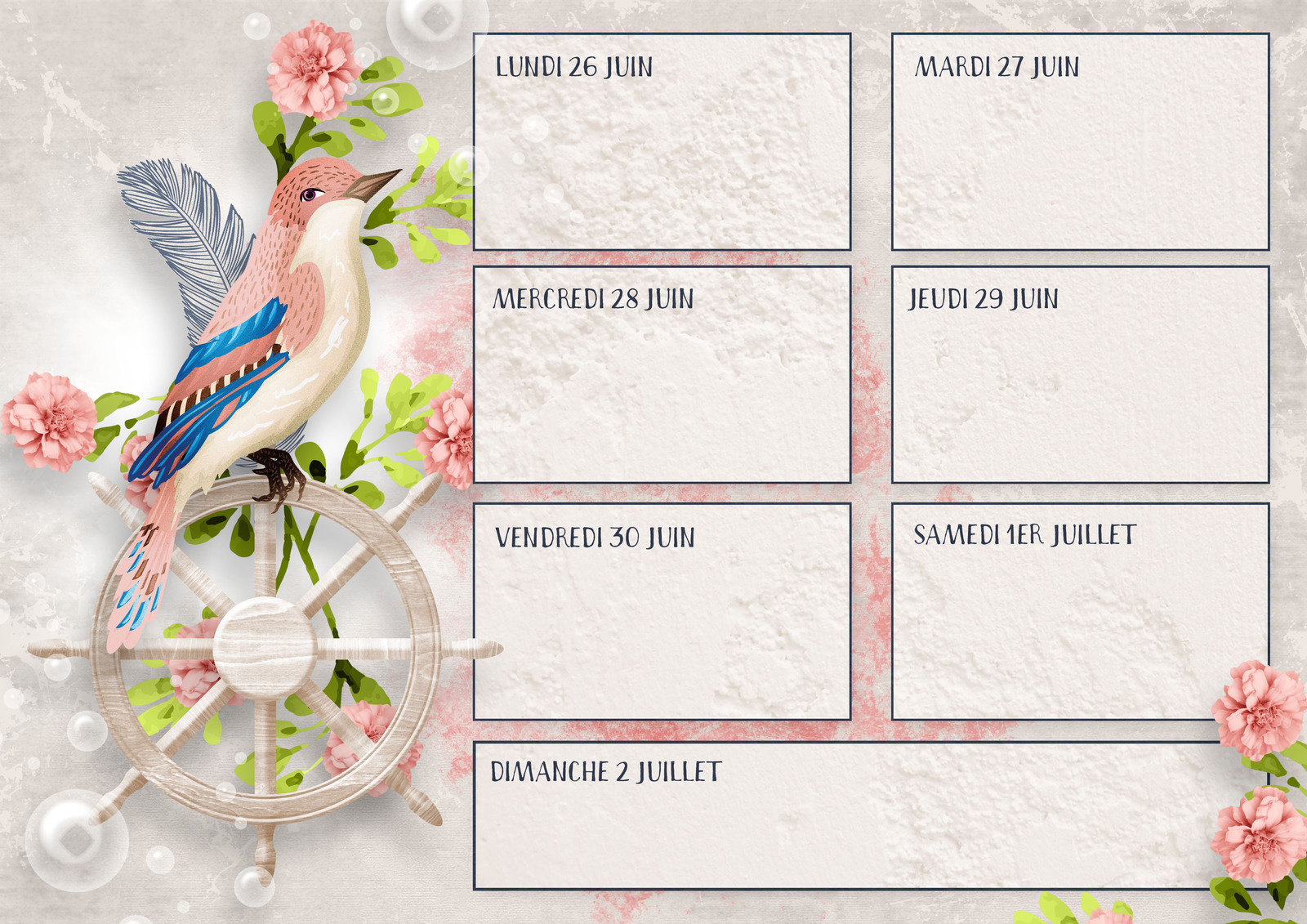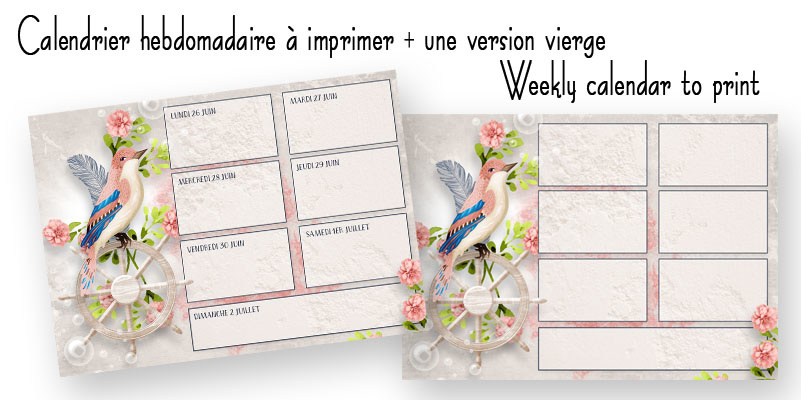 TELECHARGER ICI | DOWNLOAD HERE
A la semaine prochaine pour un nouveau calendrier !
Next week for a new calendar!