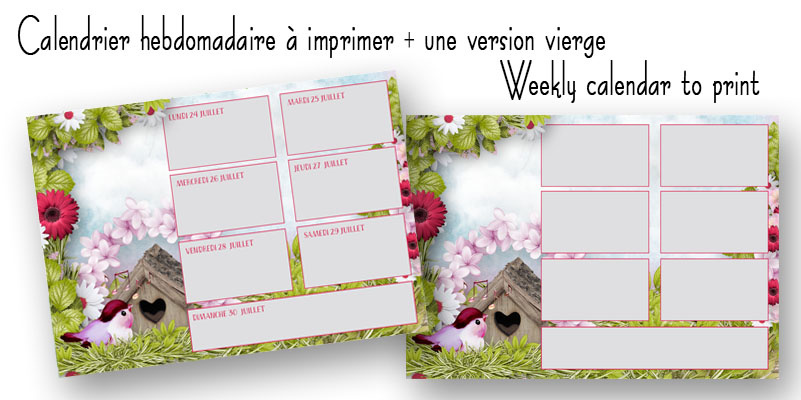 Je sais maintenant que ces calendriers vous plaisent, et j'en suis très heureuse ! J'espère qu'ils colorent vos journées et que vous prenez plaisir à les utiliser. Cette semaine, j'ai utilisé ma collection 'If you…" pour vous créer un calendrier tout doux, presque enfantin, un monde parfait. Now, I know that these calendars appeal to you, and I am very happy! I hope they color your days and that you enjoy using them. This week I used my 'If you …' collection to create a very soft, almost childish calendar, a perfect world.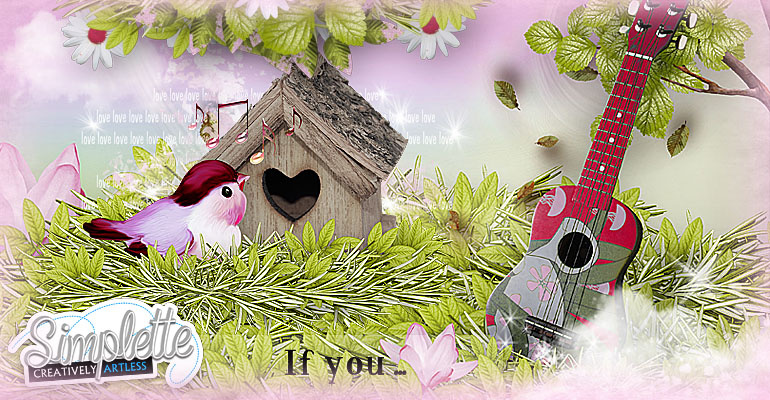 DIGITAL CREA \ SCRAP FROM FRANCE
Et voici donc le calendrier de la semaine, avec sa version sans date pour pouvoir l'utiliser à une autre période ou dans une autre langue que le français ! And here is the calendar of the week, with its version without date to be able to use it in another period or in a language other than French!