Bloom again est un kit entre deux saisons, avec des papiers plutôt hivernaux et des éléments très printaniers. Il donne des contrastes magnifiques qui mettront en valeur vos photos.
Bloom again is a kit between two seasons, with rather wintery papers and very springy elements. It gives beautiful contrasts that will highlight your photos.
BLOOM AGAIN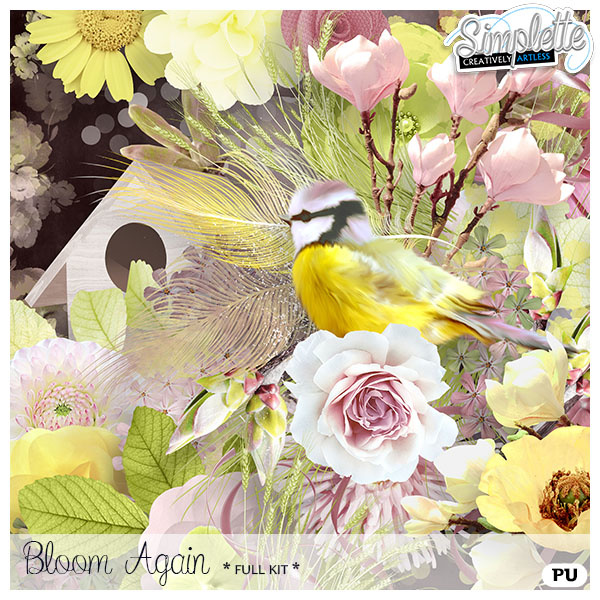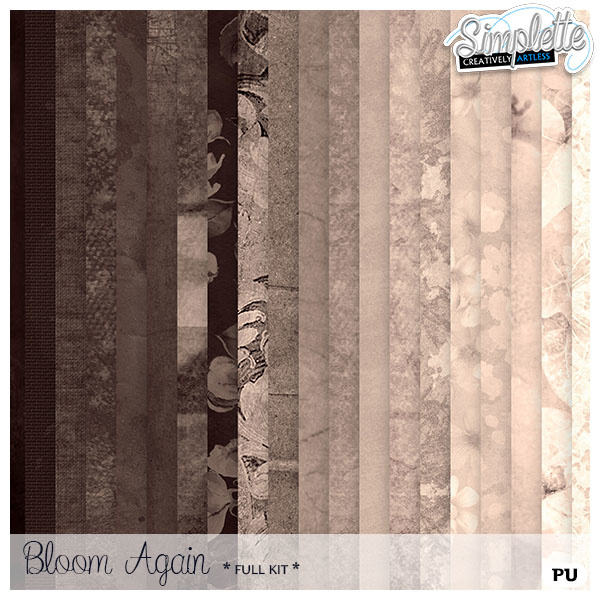 Et ici, seulement pour vous, les lecteurs de mon blog, voici un cluster en téléchargement direct. And here, only for you, readers of my blog, here is a cluster for direct download.