Quand j'ai proposé ce kit à ma CT,
Mumure (
merci , Mumure
) m'a répondu
« I hope that your dreams became reality »
et je vous le souhaite à toutes !!

voici mon dernier kit, et je vous l'offre avec joie
« Dream of Love »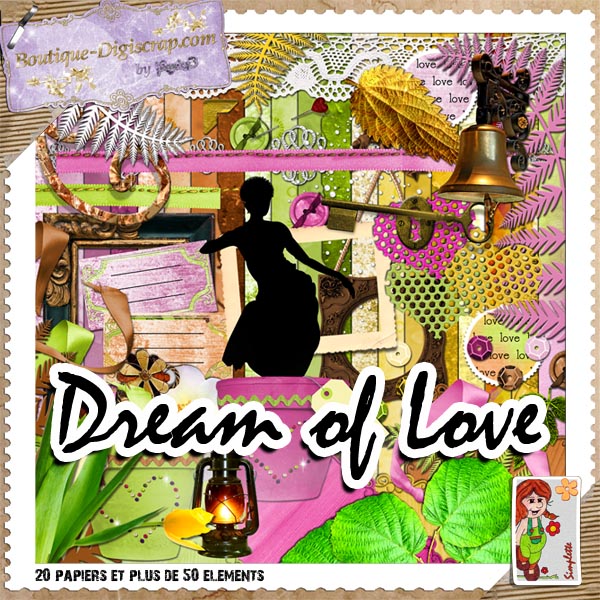 Vous le trouverez ici
et des exemples de réalisation dans la galerie de la boutique ici
Bon scrap à tous !