Mes toutes dernières créations en boutique
My all new creations in shop
Just Please Stay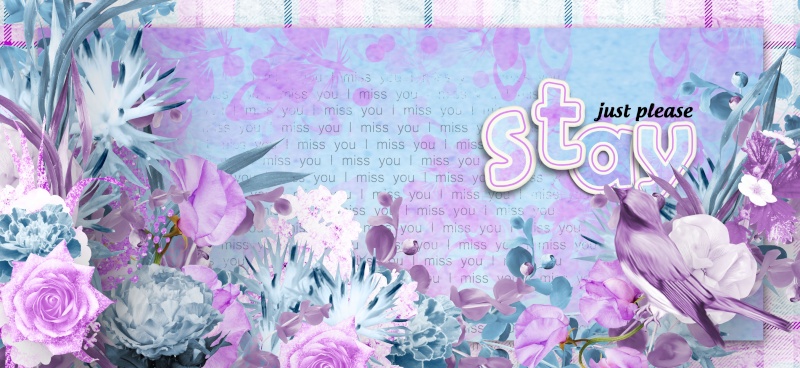 C'est un kit tout doux aux jolis tons bleus et mauves
composé de 71 éléments, 1 alpha et 14 papiers.
Un savant mélange de compositions originales
et d'éléments réalistes fait que ce kit est très facile à utiliser
pour créer autour de toutes vos photos préférées.
Des chatons tout mignons, des instruments de musique,
des étoiles brillantes, des stickers originaux
et des fleurs toutes douces se marient parfaitement
pour tous vos besoins de tendresse et de douceur.
A soft tones kit in blue and purple
with 71 marvellous items, 1 alpha and 14 papers.
A blending mix between original compositions
and realistic elements make of this kit
an easy-use creation for all your favorites fotos.
Some cute kittens, musical instruments,
brilliant sparkles, original stickers
and soft flowers marryperfectly
for all your needs forsoftness.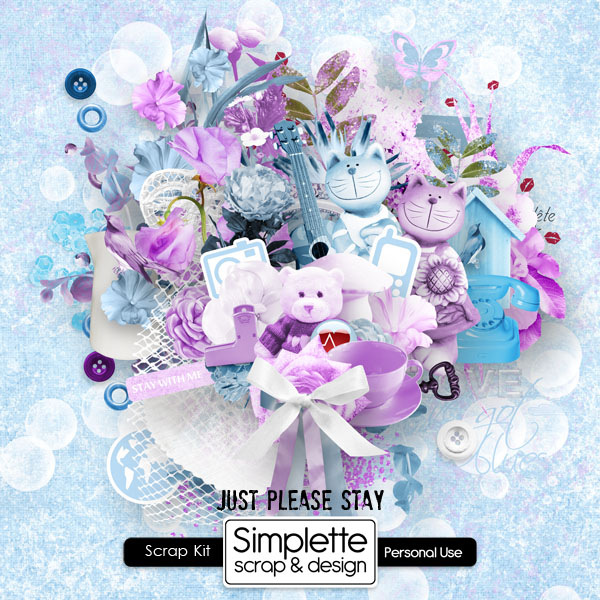 Voici quelques pages exemples
Here are some examples of realisation made with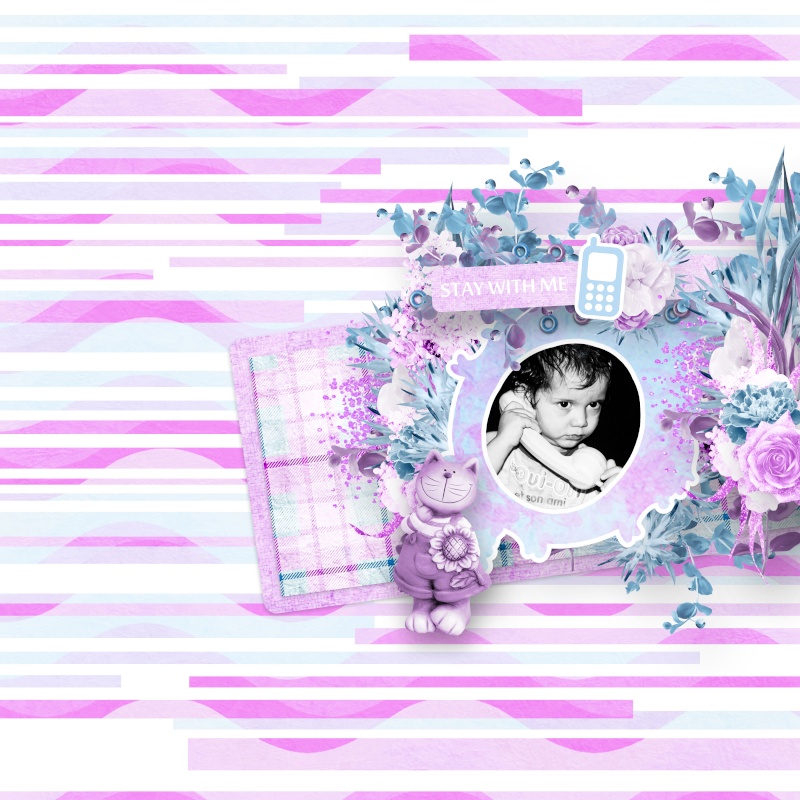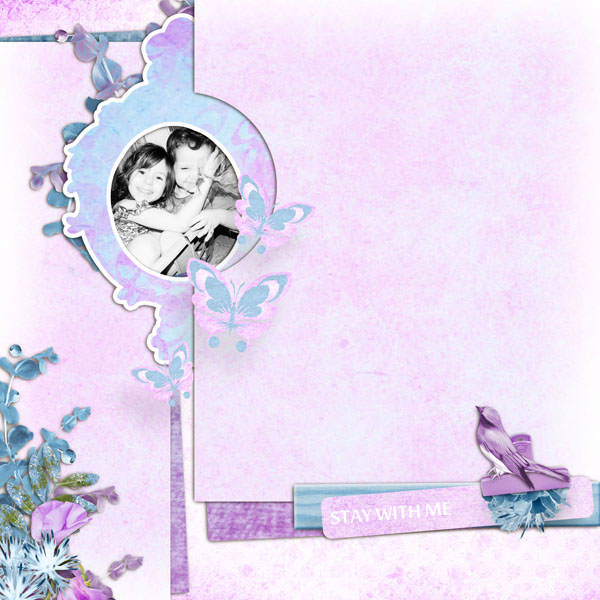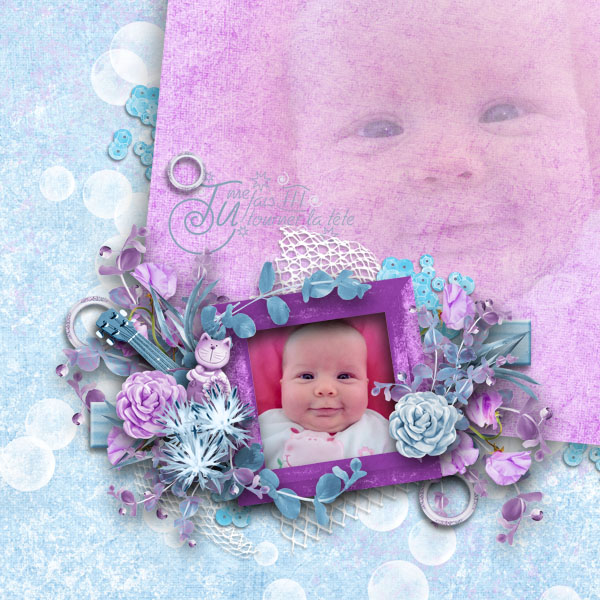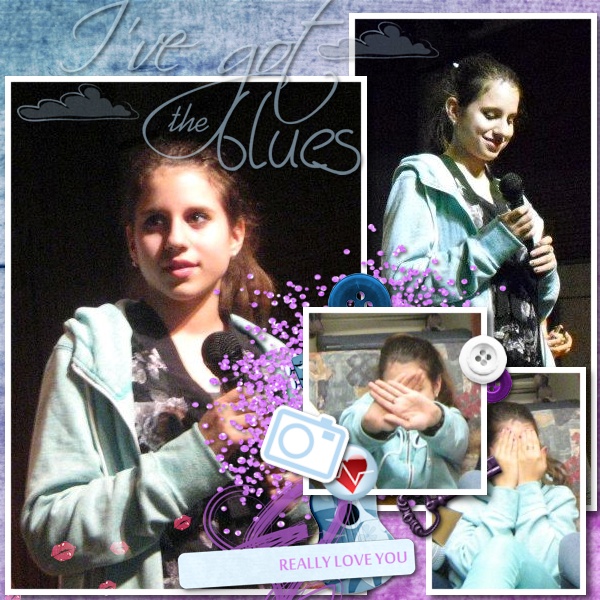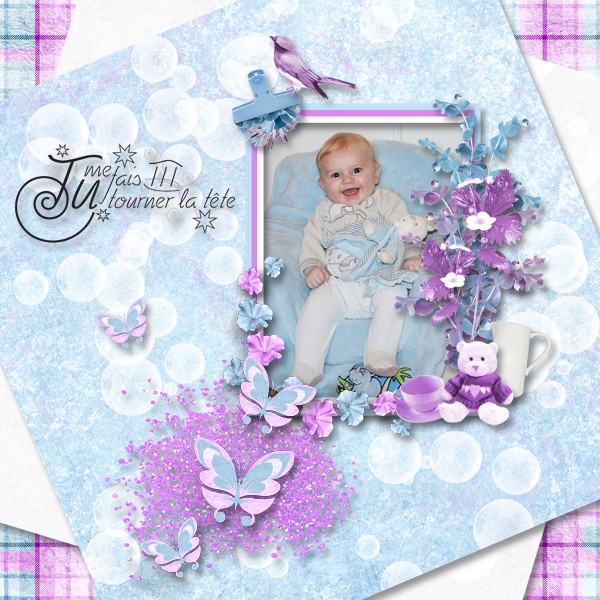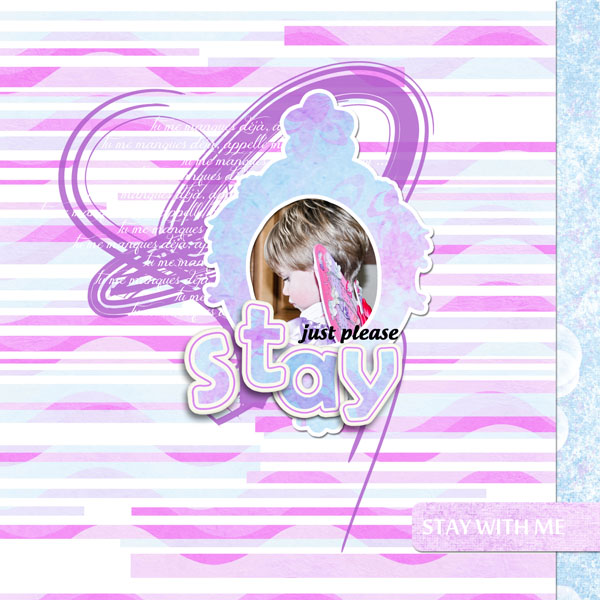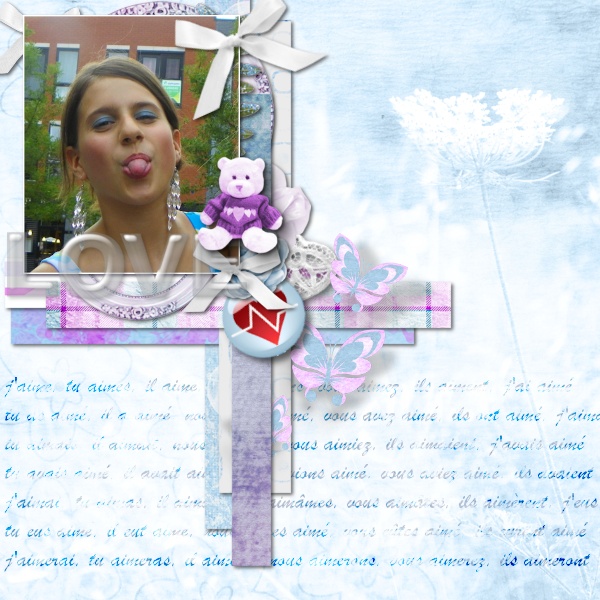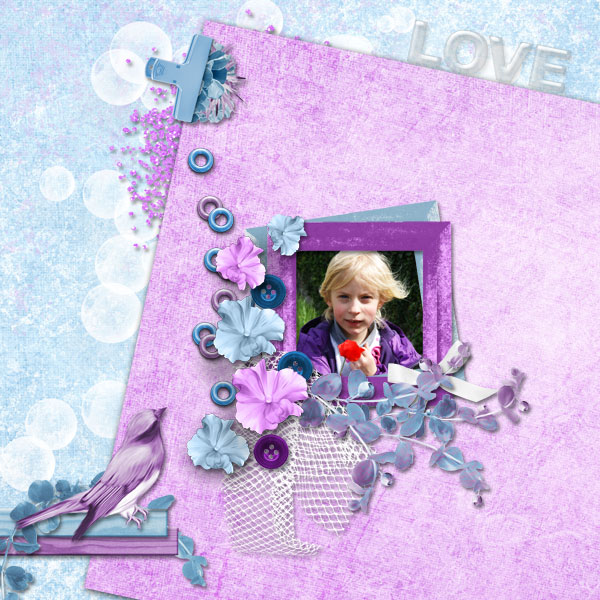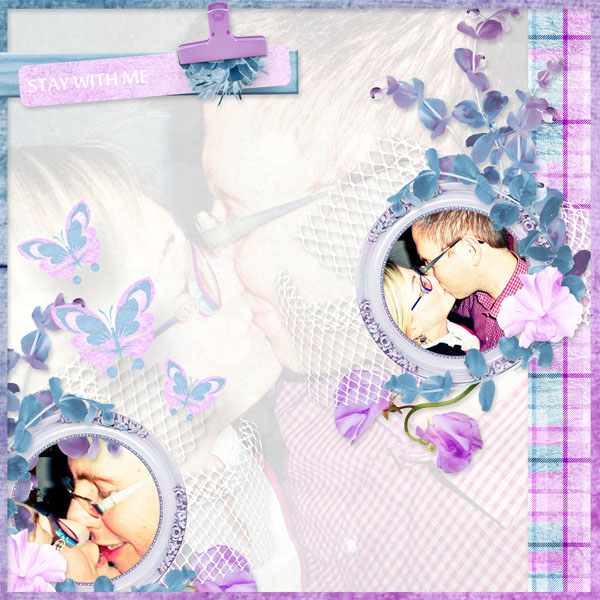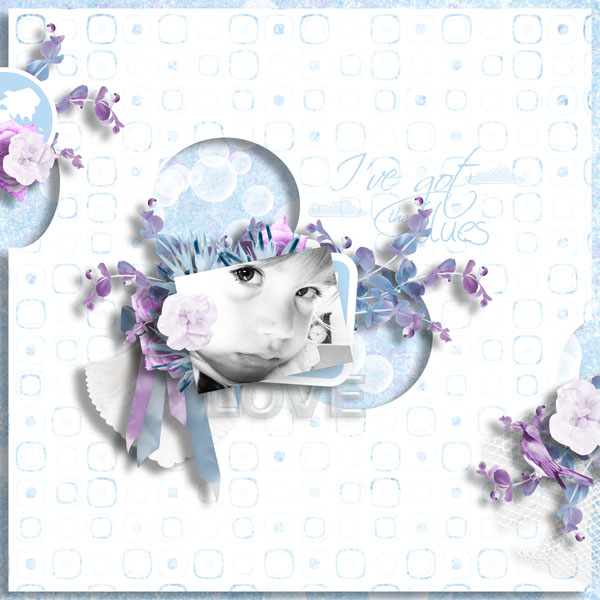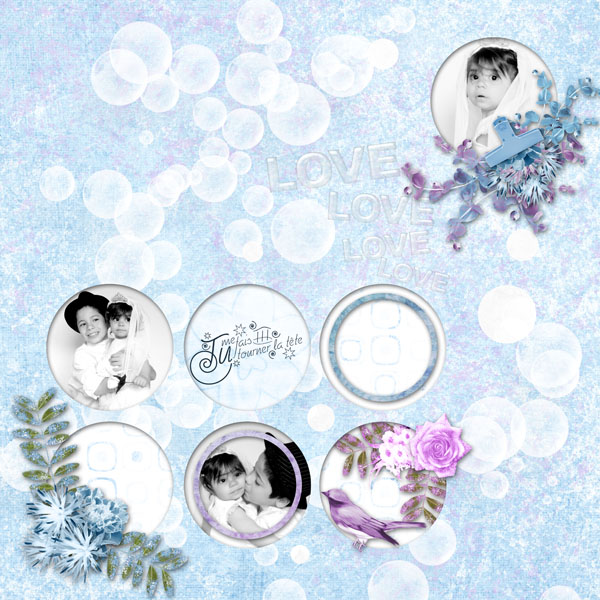 Vous trouverez aussi en boutique tous les produits assortis :
cadres décorés (clusters), groupes d'éléments travaillés (embellissements),
papiers supersposés et ornés d'éléments pour vos fonds de pages (stacked papers),
pages rapides et mots décorés.
Find also all derivatives products in shop :
clusters, embellishments, stacked papers, quick pages and wordarts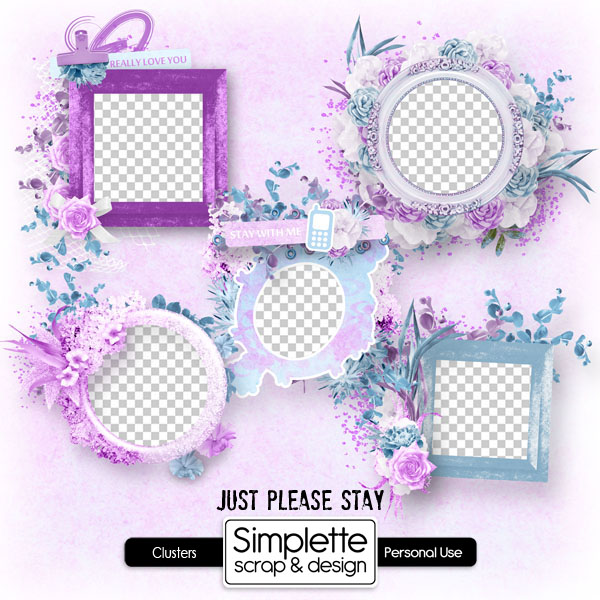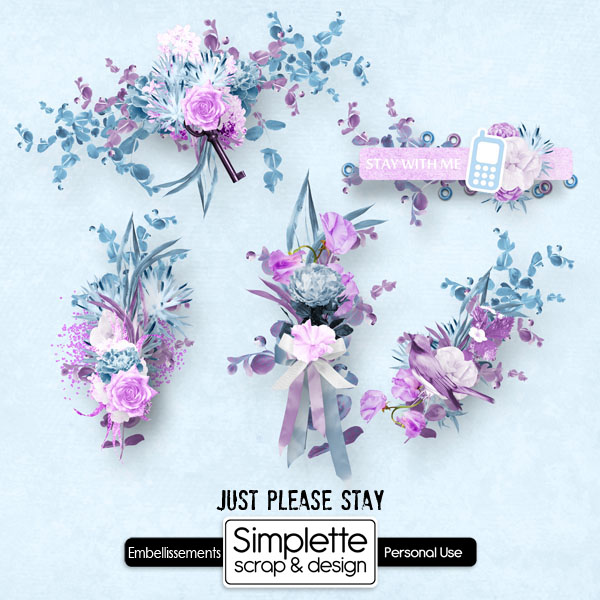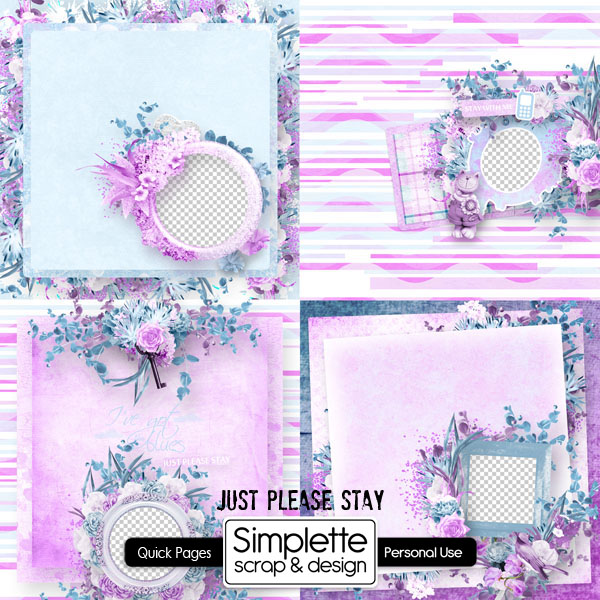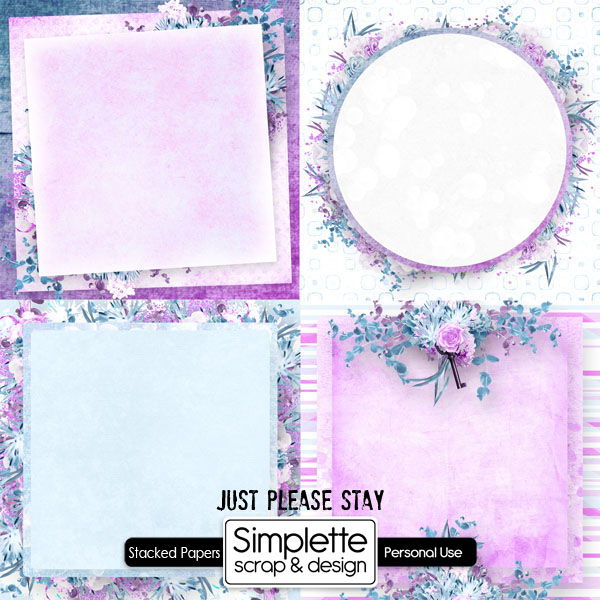 Retrouvez aussi le pack complet en boutique à prix préférentiel
Find the discount bundle in shop too

Voici aussi un pack de wordarts utilisables pour toutes vos créations
And here is a special pack of CU wordarts


Et voici un petit cadeau pour vous
une page rapide réalisée avec « Just Please Stay »
CLIC ICI POUR LE TELECHARGER
And here is a little gift for you all
a quick page made with « Just Please Stay »
CLIC HERE TO DOWNLOAD IT