Je viens vous présenter un tout nouveau pack d'éléments en CU
I come to present you an all new pack of CU items !!
et pour vous offrir un freebie en démonstration
and to offer you a freebie 😀
Nature's Revival
by Simplette Scrap and Design
Un nouveau design de fleurs, feuilles et papillons
pour agrémenter tous vos kits et donner une touche de fête à toutes vos pages
A new design of flowers, leaves and butterflies
to complete your kits and give a funny touch to all your creations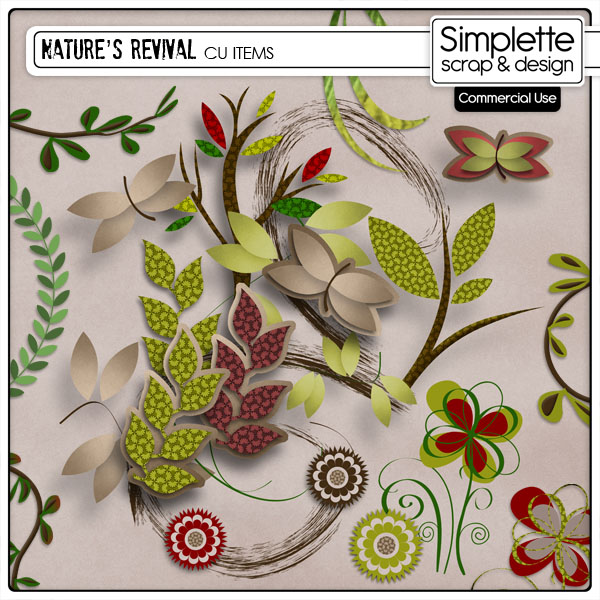 et voilà le freebie, trois éléments à utiliser partout
and here is your freebie : 3 items to use in all your creations !