Each collection is born in a way that is its own, this one is part of a photo.
Chaque collection naît d'une manière qui lui est propre, celle ci est partie d'une photo.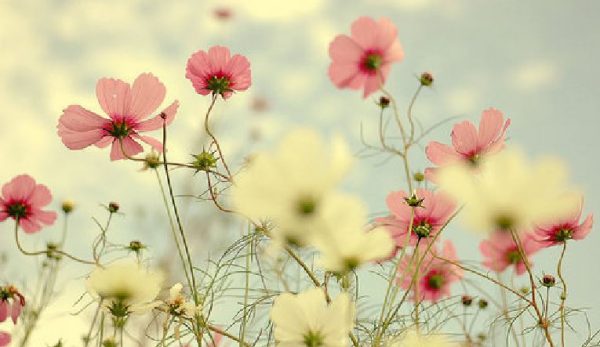 Beyond her soft colors and nostalgia, I loved the side « reverie » she inspired me. So I started creating, trying to recreate this atmosphere for my collection. Au delà de ses couleurs tendres et empreintes de nostalgie, j'ai adoré le côté « rêverie » qu'elle m'inspirait. Je me suis donc lancée dans la création, essayant de recréer cette ambiance pour ma collection.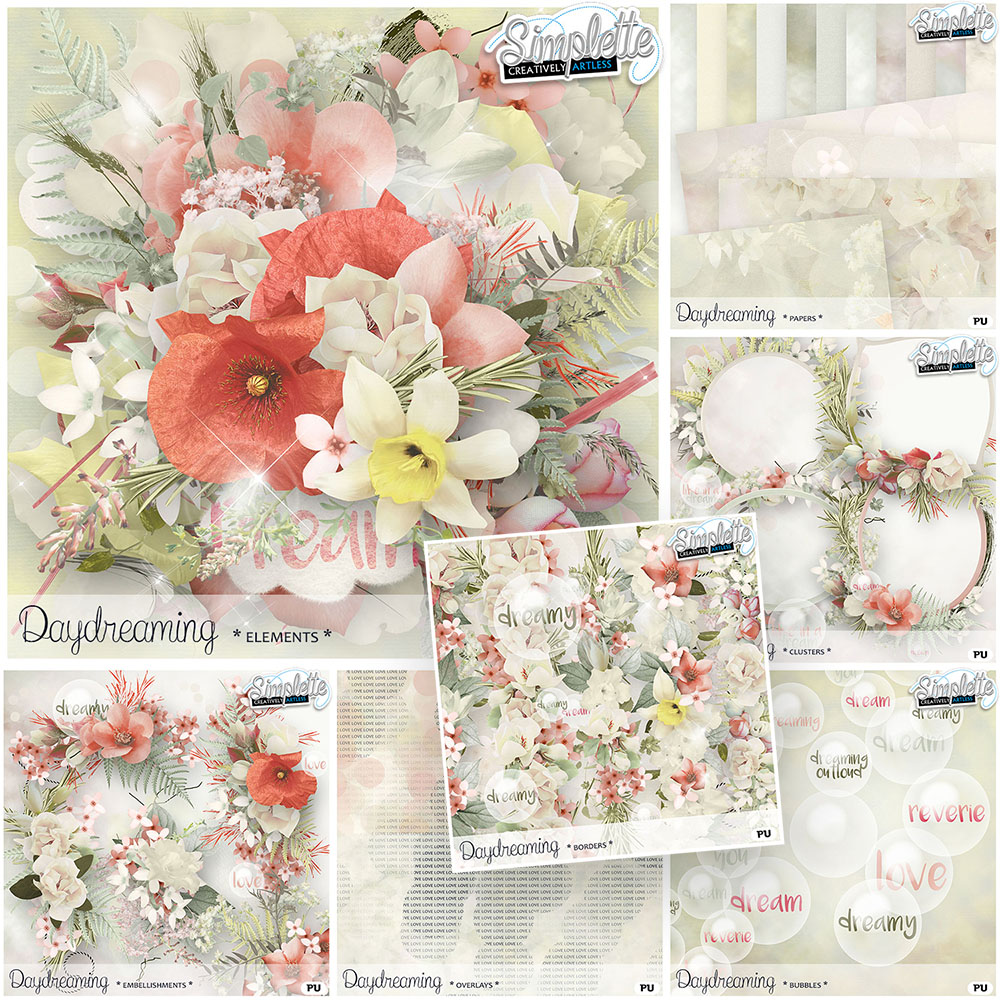 The papers came very fast, very soft papers, nebulous and I added them a pack of overlays « dreamy » created for the occasion and which are beautiful posed on your finished page. They reinforce the reverie effect and soften all the tones, as I show you on these example pages : overlays soften and create a cozy and soft atmosphere. Les papiers sont venus très vite, des papiers très doux, nébuleux et je leur ai ajouté un pack d'overlays « dreamy » créés pour l'occasion et qui sont superbes posés sur votre page terminée. Ils renforcent l'effet rêverie et adoucissent tous les tons, comme je vous montre sur ces pages exemple : les overlays adoucissent et créent une ambiance feutrée et douce.
Tip: Get the eraser tool with fuzzy edges to blend overlays and free faces on your photos
Astuce :  munissez vous de l'outil gomme aux bords flous pour estomper les overlays et libérer les visages sur vos photos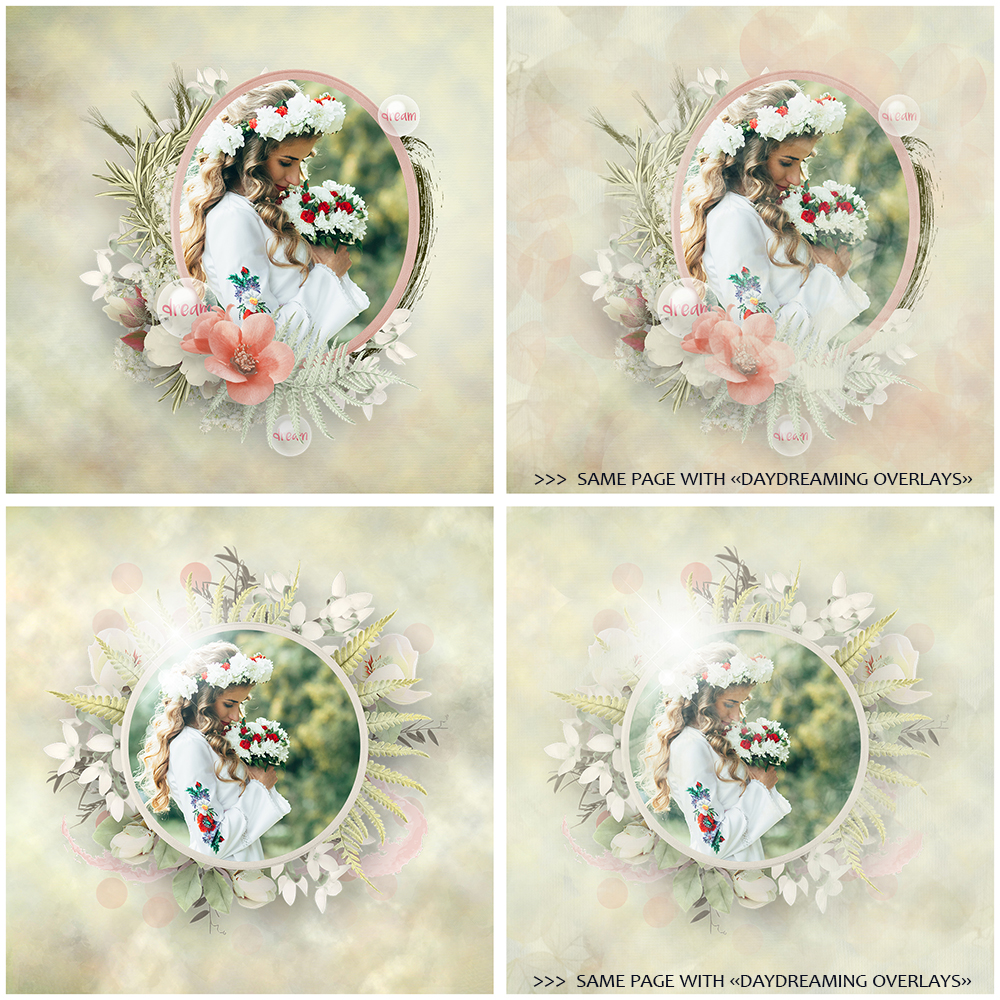 To perfect the dreamy effect, I added diffuse lights to the kit and a bubble pack containing words (and a bubble alone to incorporate your own words). Then came the decoration of frames for the pack of clusters and borders and embellishments. The collection is finished. I love the sweetness it inspires and in the hands of my great creative team, it has come true. Pour parfaire l'effet dreamy, j'ai ajouté des lumières diffuses au kit et un pack de bulles contenant des mots (ainsi qu'une bulle seule pour intégrer vos propres mots). Ensuite sont venus la décoration de cadres pour le pack de clusters et des bordures et des embellissements. La collection est terminée. J'adore la douceur qu'elle inspire et entre les mains de ma super équipe créative, elle est devenue réalité.
The collection is available at the Studio and is on promotion until April 13th.
La collection est disponible au Studio est en promo jusqu'au 13 avril.