To all the new arrivals here, a little point, some explanations on what you will find there.
Here we are talking about digital scrapbooking
This is a way to decorate photos using digital images.

The principle is simple: we use photo editing software to superimpose elements on transparent background and photographs, we add some effects and we obtain a page.
The created pages (also called layouts) can be used in several ways:
they can be stored in computers and used to create digital photo albums,

they can be printed at home, at a photographer or printer,

or be published in photo books.

 
You have the choice.
I am Simplette, creator of digital scrapbooking kits, that is to say that I create images, I associate them to create packs where they are grouped by topic and / or by color, That constitutes then a digiscrap kit. I sell my creations (digiscrap kits and collections) in specialized shops.

I sell my digital scrapbooking kits and collections in specialized shops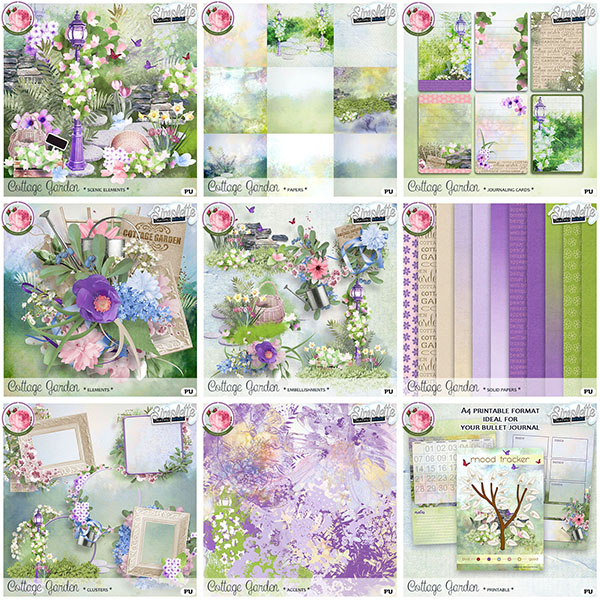 Pack, kit, collection and more if affinity
Traditionally, a kit consists of a pack of background papers and a pack of elements. Then come to complete it various packs of coordinated creations: additional elements, patterned papers or plain, additions and compositions of all kinds useful to help you create your pages, printables (understand directly printable, without modifications, this are the case with calendars and cards for example). We can therefore group all these packs and make a complete collection.
I create a lot of the images that I use: I take pictures, I isolate the elements I need, I edit, I draw (by hand or with a digital tablet directly in the computer), this is why a lot of my designs are sold for commercial use (i sell them with a commercial license so they can be purchased by other digiscrap or cardmaker makers). Obviously who can do more can do less, all of my designs sold in commercial use can be used for your personal use.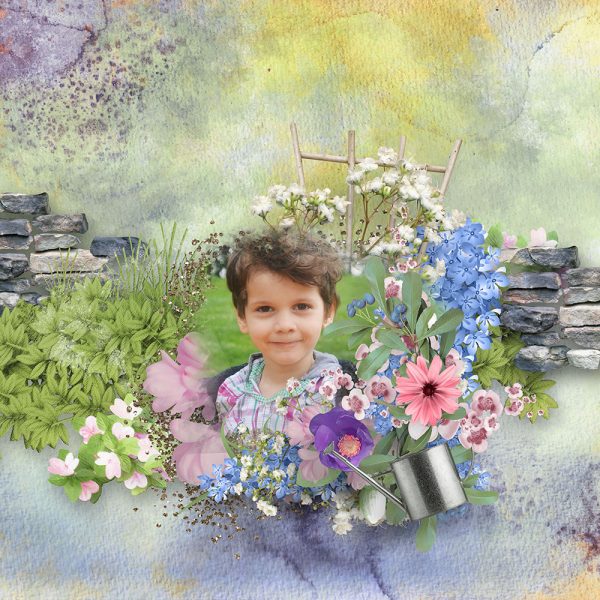 One
of my particularities is that I create on demand, around particular photos.
An example : you have children, Mother's Day approaches, you want to please both grannies by offering them a beautiful picture of their grandchildren.
I create for you two sets in which your photos will be inserted.
The decorations can be made "to measure" with the tastes and colors of each family, so that the final object (a photo canvas, a poster, a frame) can be integrated into their interior and sublimate the photo.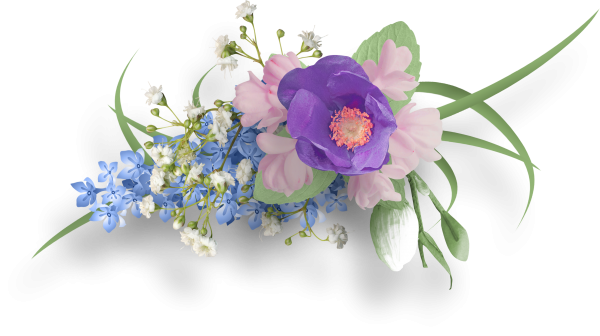 How does it work when buying a digiscrap kit?
The purchasing procedure in digital scrapbooking stores is always the same: you choose your kits, put them in the basket, confirm your purchases and get the files to download (usually in .zip format)
The .zip format allows you to transfer multiple files (all images) in a single folder. You will need "unzip" software. The most used (because free and powerful) is WINRAR.
Once unzipped, you will have the folder with all the images that compose it: background papers (in .jpg) and elements (in .png) which are on a transparent background.
You will then need image editing software, whether or not dedicated to scrapbooking: Photoshop (the must have for professionals), The Gimp (equivalent and free), Affinity, Procreate … A simple search on the internet and you will find your happiness.
Then, you are free to create, to superimpose … to embellish your photos. First put on some background paper, glue your photos, then your items. Little by little, you will get used to it and create beautiful pages, with shadows, inclusions, embellishments … you will progress day by day and will not do without this art!
What if I can't make pretty pages?
What if you don't have the time, can't make it, aren't happy with your creations?
There is everything you need in the collections: quick pages, already decorated frames (clusters) and stacked papers … Visit the shops and discover all the possibilities that will solve these problems: download already worked items, insert your photo and voila !
the collection used as decoration for this page is "Cottage Garden" by Simplette
Absolutely not. You can just buy a pack or two to get started, then you will see what you want to have for your pages, or what you can do on your own. Some only buy quick pages, to quickly make pretty pages. Others prefer to have only the basic kit (papers and parts), others prefer to take a few packs here and there, and still others prefer to have the complete collection.
There are too many parameters to take into account (your hardware, its capacity, your budget, your computer level …), so I can only recommend that you do some research on the internet to find the best software for you.