Simplette's Digiscrap Advent calendar 2021
I have created an advent calendar for you: every day a new box to open, every day a new gift. You thus compose, over the days, a complete and exclusive collection, on the theme of Christmasl. Also check out the few extra surprises I slipped into some boxes!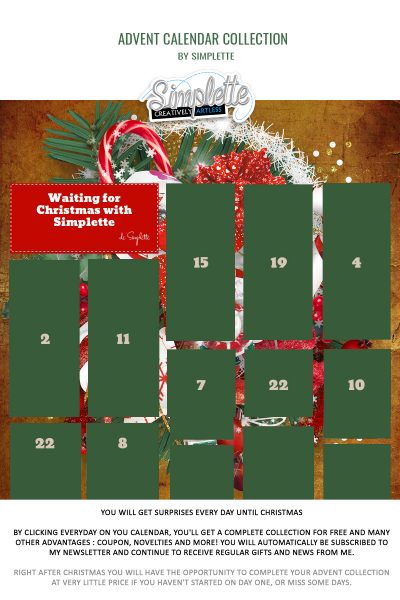 To have access to this advent calendar and start opening its boxes,you just have to register (you will have to confirm your email) and you will receive the calendar link. All you have to do is save it in your favorites to open a new box every day!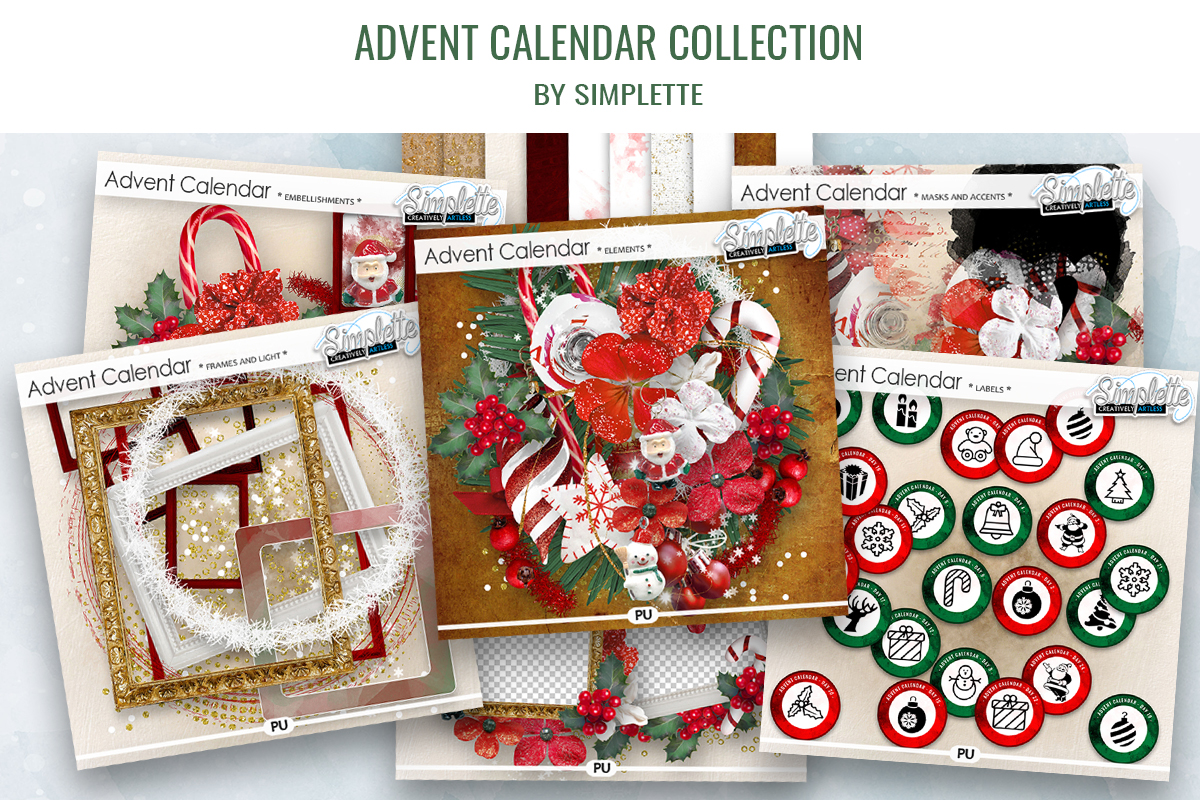 Here's what you'll have gotten at the end of the 24 days, for Christmas!
Amazing, isn't it? and it's totally free!
You will love discovering every day the small exclusive gifts that I have created for you and build your complete collection for Christmas.
Do you hesitate a little ? Do you want to know more about Simplette's newsletter ?