Sparkles, glitter and joy for all your photos
With the end of the year holidays, you have a lot of photos to scrap, maybe even an album to make. So, how to do it? how to choose a collection of digiscrap to scrap your photos of Christmas, New Year's Day, New Year's Eve, Saint Nicholas, Saint Lucia, Hannukah, Kwanzaa? The end-of-year celebrations are bright, bright, full of joy and sharing, and this is what we will find in the digiscrap collections dedicated to this period: of all colors, taking up traditional themes or in a more modern and heterogeneous version, the collections and kits of digiscrapbooking will delight you in this period.
This year, I have prepared 3 collections for the end of the year holidays:
"Advent Calendar" for the Advent period
a collection for Christmas: "Christmas Evening"
a collection for New Year's Day: "Best Wishes"
Apart from "Advent Calendar" which has been exclusively reserved for my subscribers,all my collections are available in store, find all the links HERE. Discover in close-ups the 3 collections that I created this year on this theme or discover in store those of previous years: gold, sequins, green, white, silver, light, candles, everything is there for magnificent creations around the end of year celebrations.
Accessible only to my subscribers,this collection was offered free of charge during the month of December in the form of an advent calendar: a box to open every day to discover the daily gift and at the end of December, here is the gift constituted.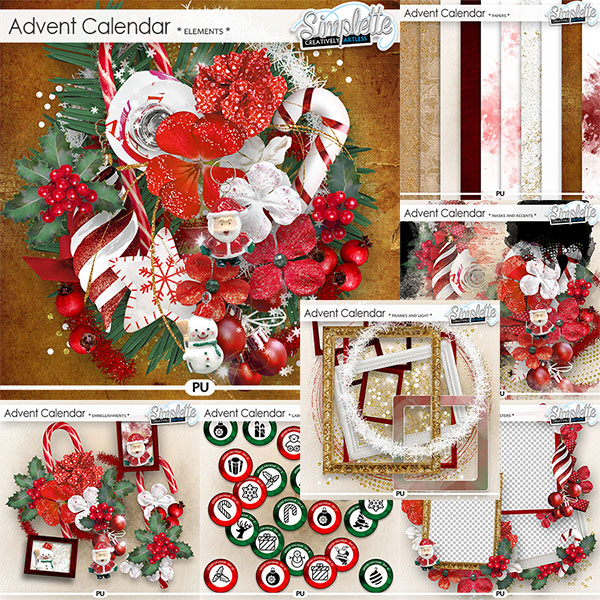 I like its traditional colors in red and green, white for the light and its golden side that brings shine. The little Christmas and winter-themed elements give it a childish air that I love. and daily labels can be printed easily to create an advent calendar.
This black, white and gold Christmas collection brings together everything I love about Christmas: light, warmth, dozens of small decorations to put down everywhere and labels to print. I created the papers as gift papers and added a few fir branches to perfect the whole thing. It is a collection of 4 essential packs: 71 elements, 25 papers, an addon pack consisting mainly of shiny elements and frames and a pack of labels and tags.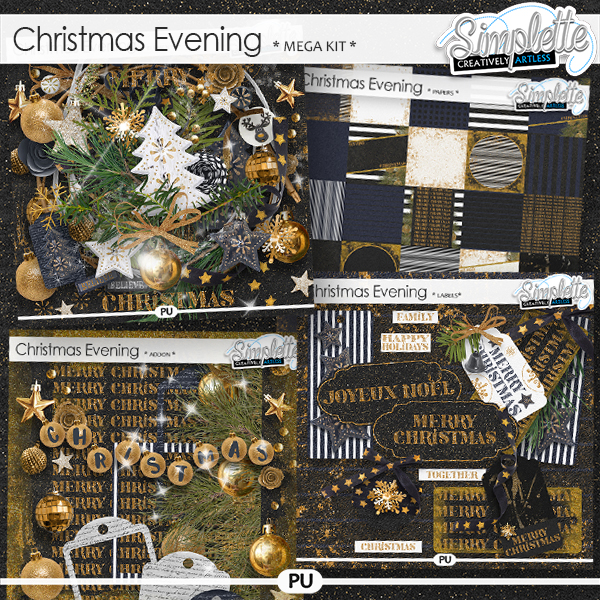 Ideal for scrapping party photos, its deep colors and its many bright elements make up beautiful pages or greeting cards. This complete collection has 6 packs: the elements and papers (which make up the kit), I added a pack dedicated to 2022 in gloss and gold, a pack of cards, and two packs of compositions: a pack of clusters (decorated frames) and a pack of embellishments to help you compose your pages.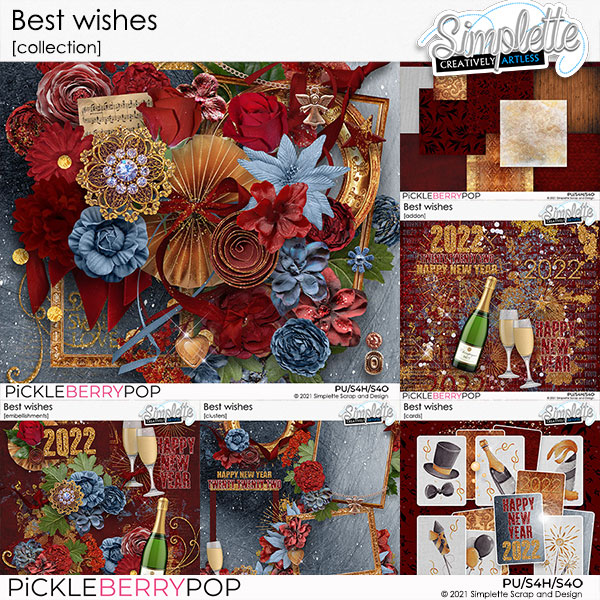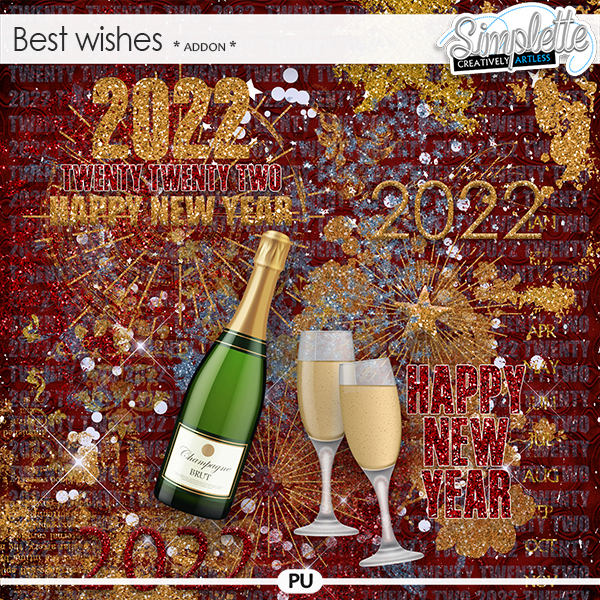 For me, Christmas and New Year's Day are above all special moments of sharing with my family and friends, I love creating decorations to brighten up the winter, create little things for everyone, light candles and that the smell of cinnamon fills the atmosphere. That's why, often around the holidays, I also create digiscrap collections with the theme of cooking: making meals, desserts, sharing with children. These are wonderful family memories.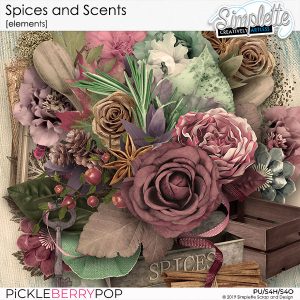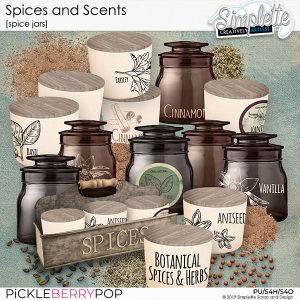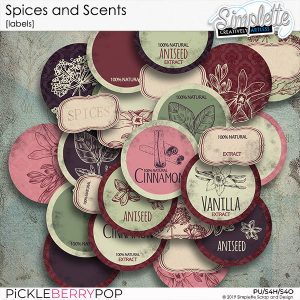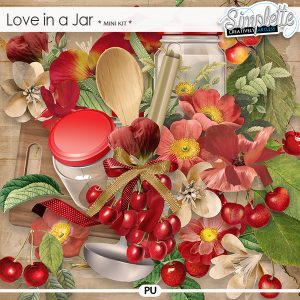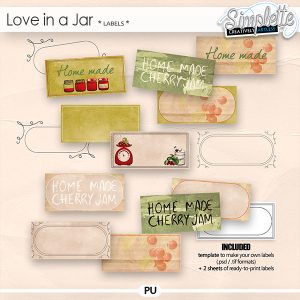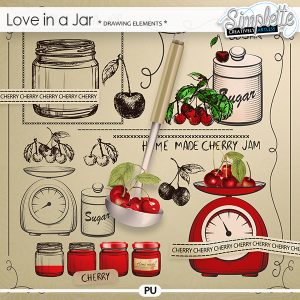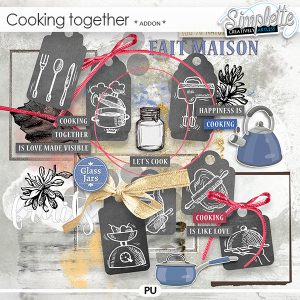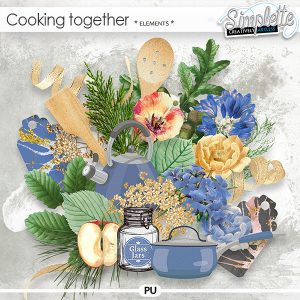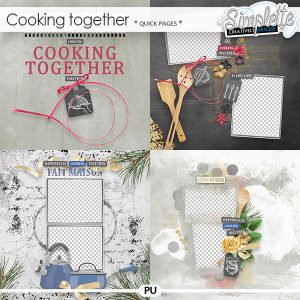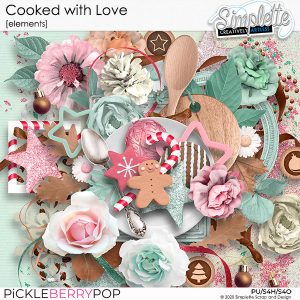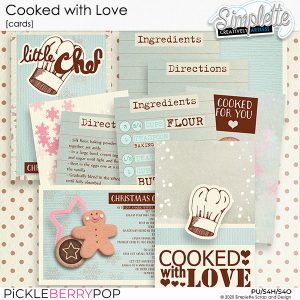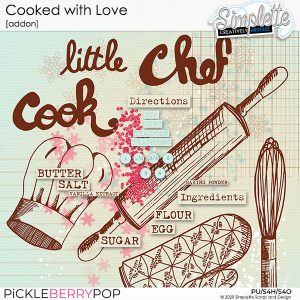 How about you? what do you celebrate at the end of the year? What are your family traditions?