Embellishments, packs not to be missed
This tutorial to show you how to use the "embellishment packs". In most of my digiscrap collections I include clusters and embellishments. Clusters are decorated frames and embellishments (also called unframed clusters) are groups of already worked elements that can be placed under or over your photos. They are typically very flowery and have different shapes: long, vertical, horizontal, corners … to help you in the composition of your pages.
A tutorial to show you how to use t

he embellishments packs
Here is the collection I used for this tutorial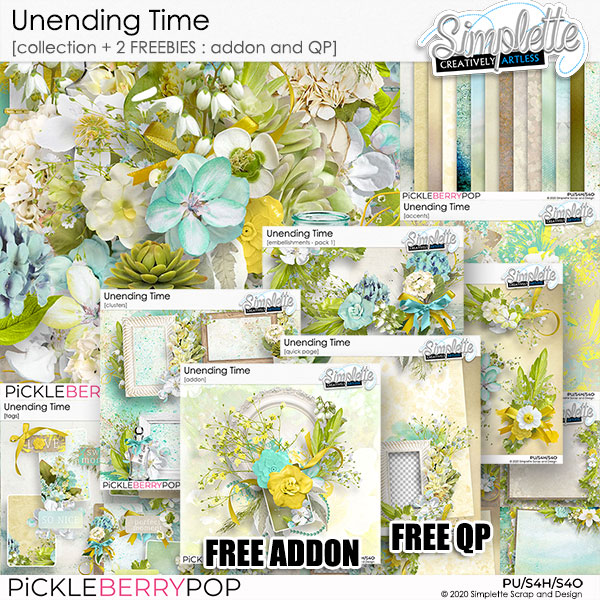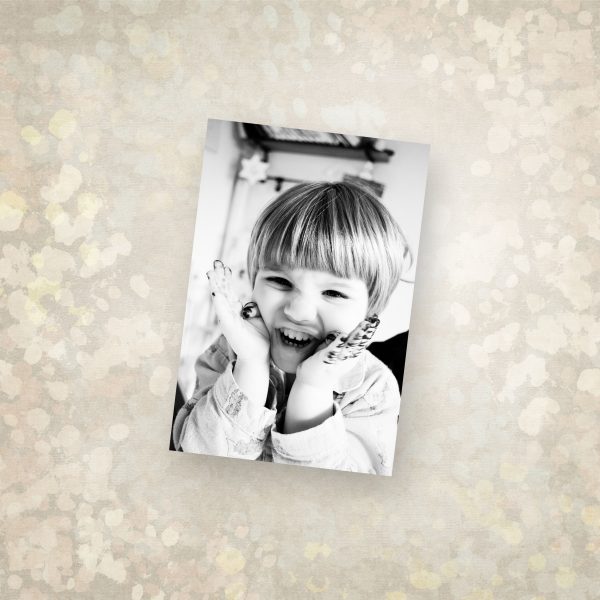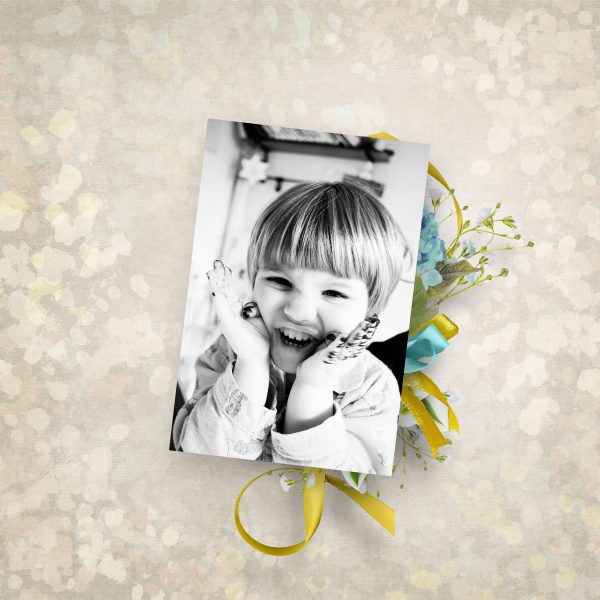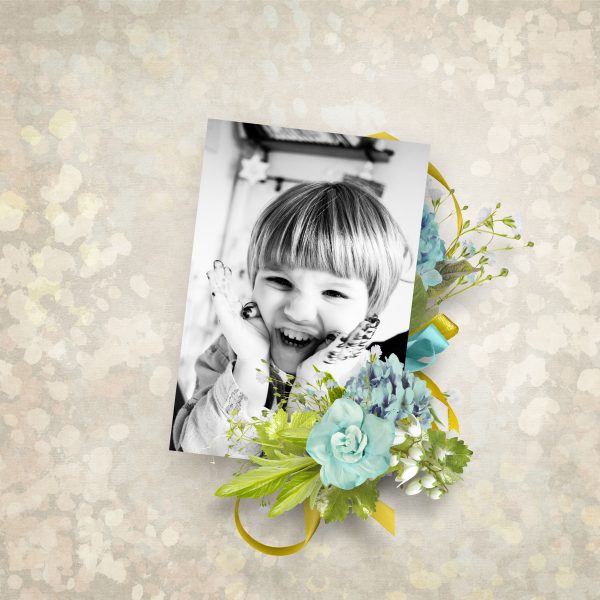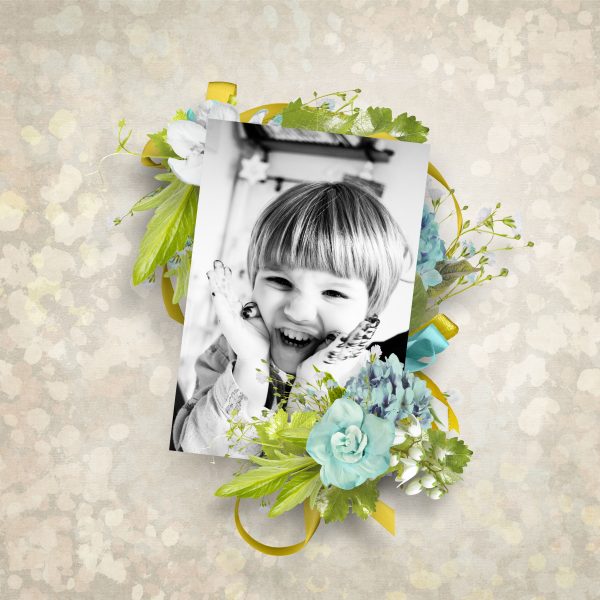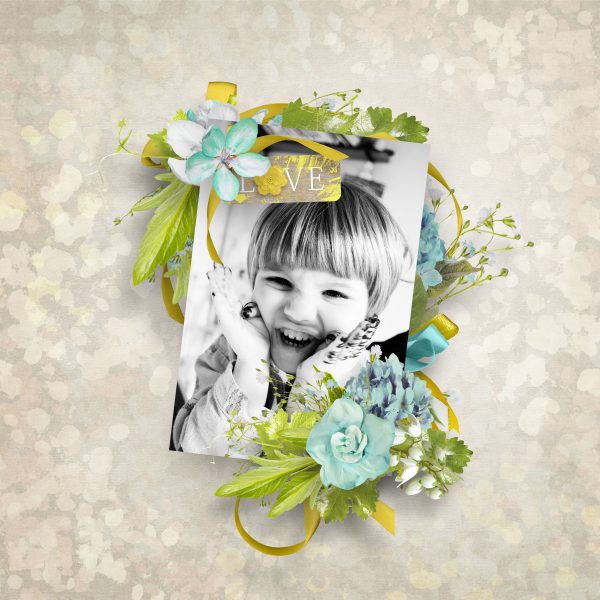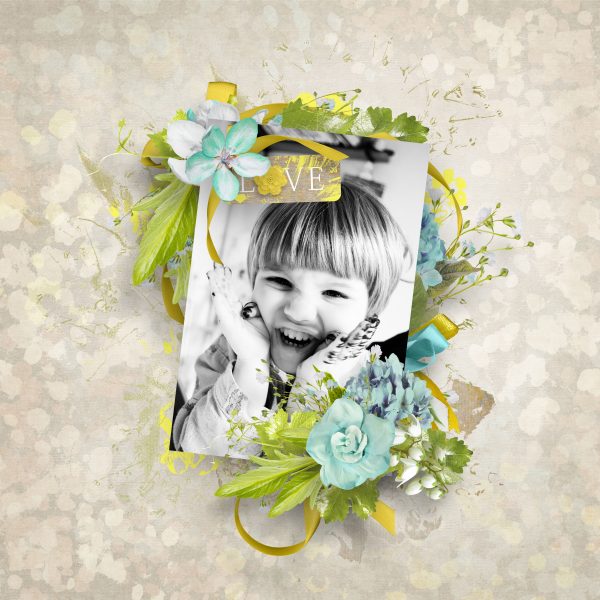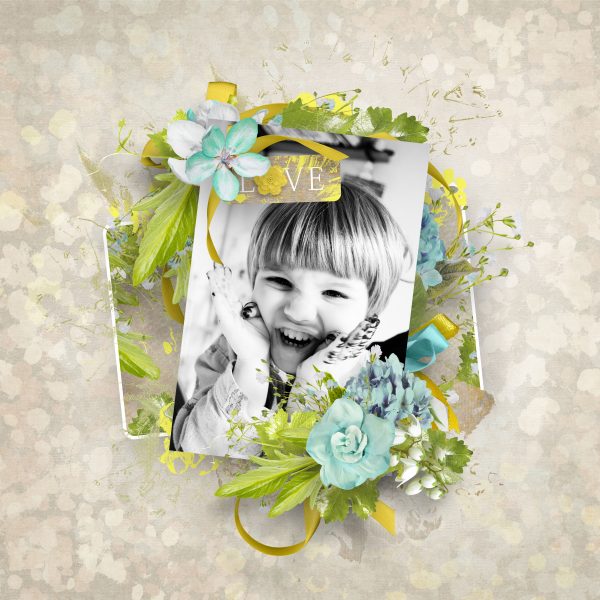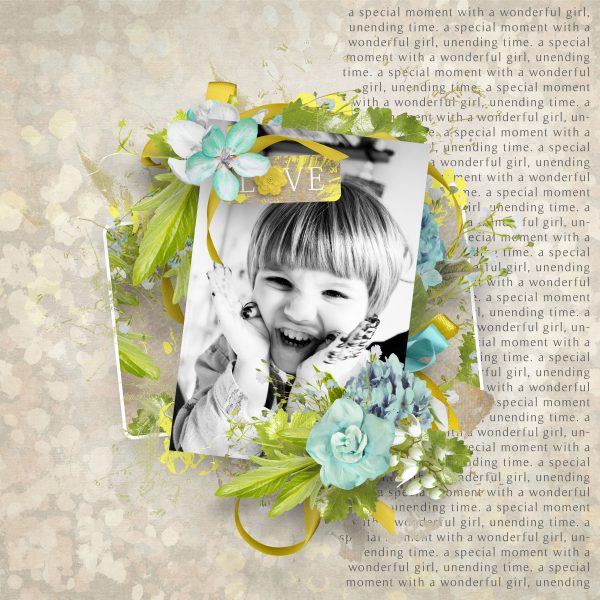 Tutorial / Step-by-step

: learn how to use easily embellishments
Here is a page I made with only 3 embellishments, a flower and 2 tags, and accents (of course! I loooooove accents).
Take a paper and paste a photo on it. I choose to tilt the photo slightly to give it a particular dynamism and I put a shadow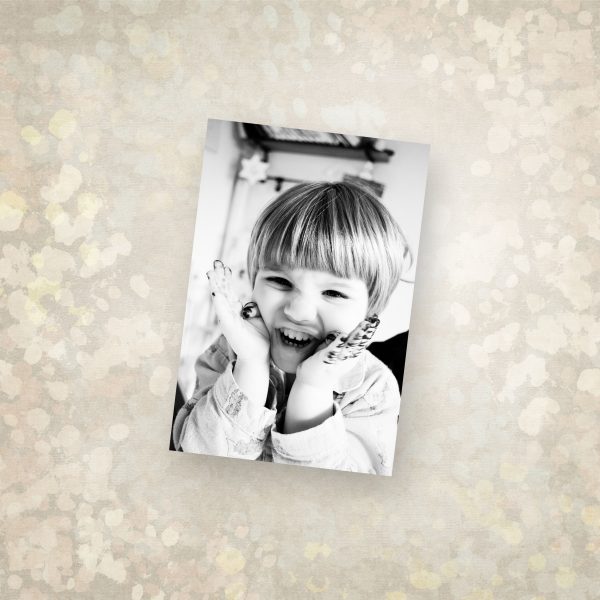 STEP 2 - add 1 embellishment
Then open the first embellishment pack and include Simplette_UnendingTime_embel (1) .png under your photo.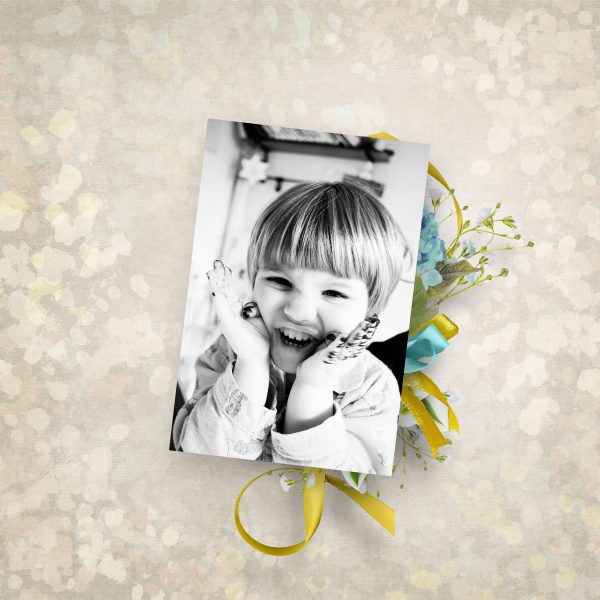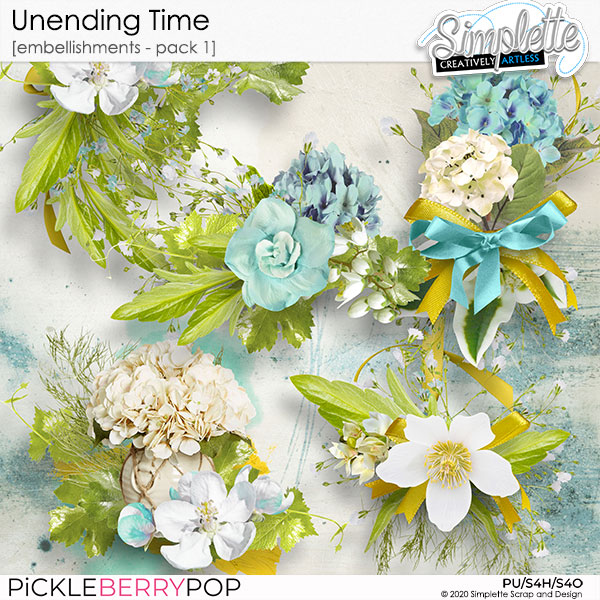 STEP 3 - add another embellishment
Add Simplette_UnendingTime_embel (5).png on the photo (in the lower right corner)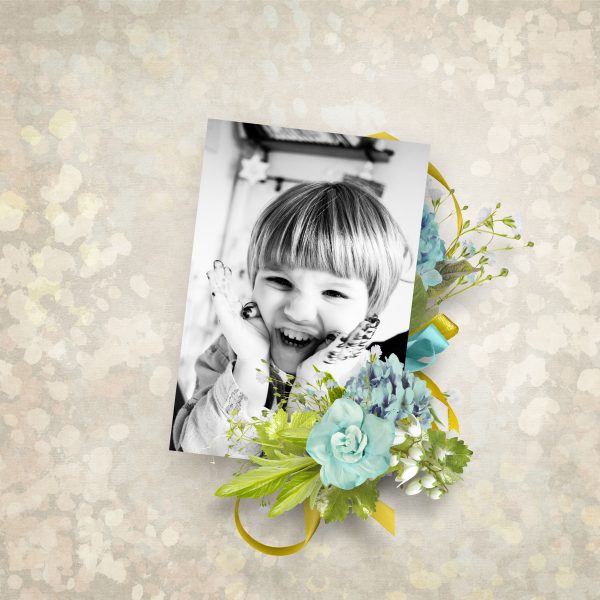 Add Simplette_UnendingTime_embel (4).png under the photo (in the upper left corner)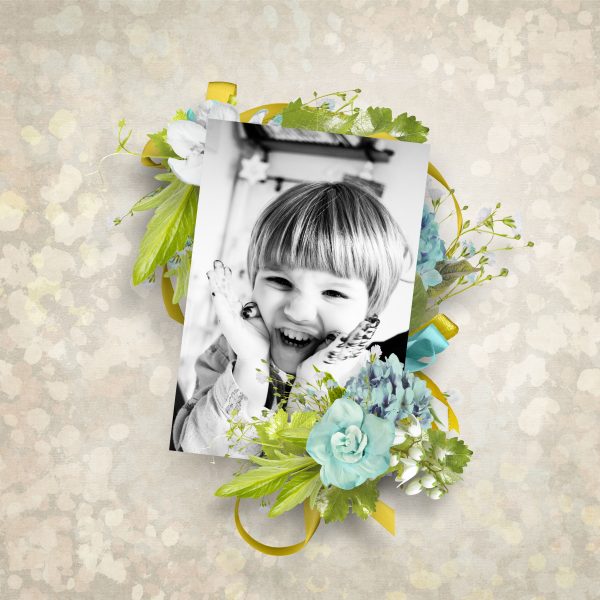 STEP 5 - some other little things
Add a flower and a label of your choice on the layout (in the upper left corner)
Your layout is already very nice but you can play with the accents. Accents are there to give such a little artistic touch to your page, use them without moderation!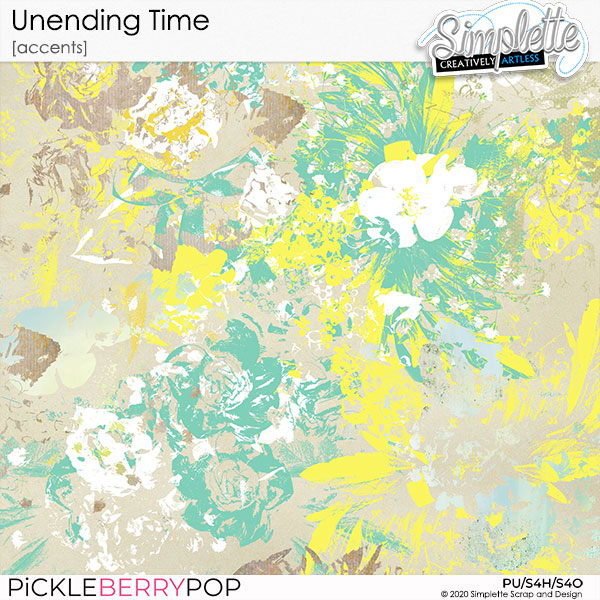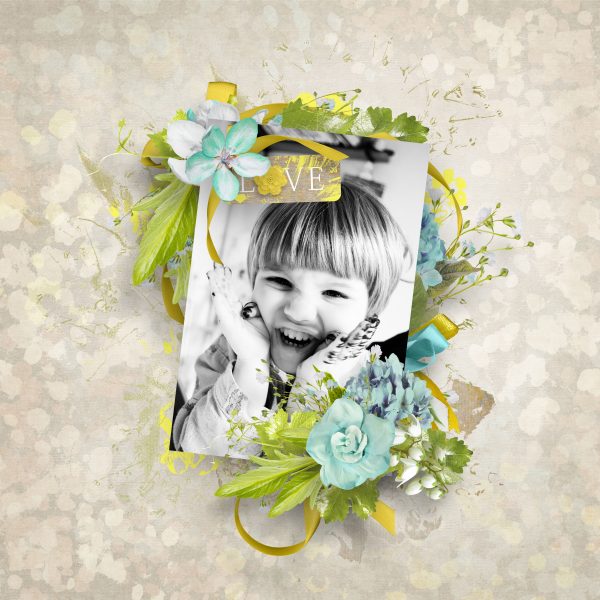 This collection comes with labels, I generally use them to give more relief to the composition. Here, the same label is duplicated and pasted directly on the background,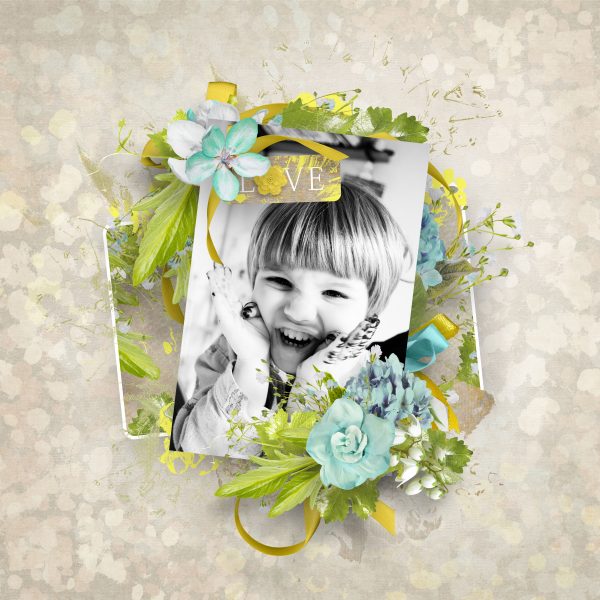 then your personal touch: for me it will be text directly on the background paper. I think the little personal notes are perfect for sprucing up your layouts and giving them a nice touch.
And here is the final composition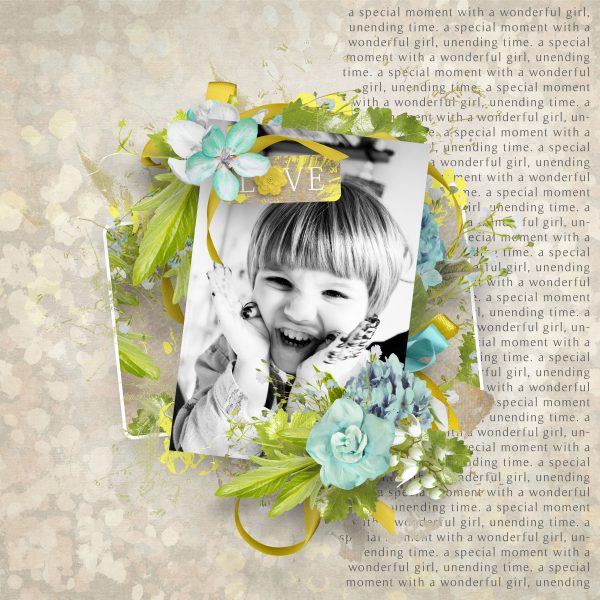 For this tutorial, I used the "Unending Time" collection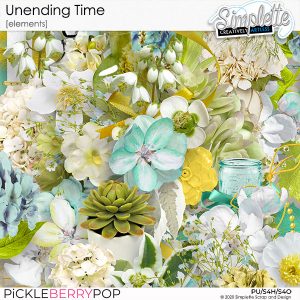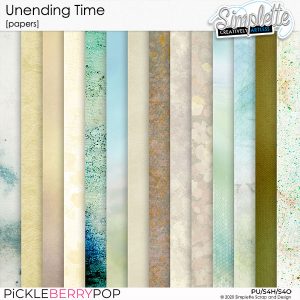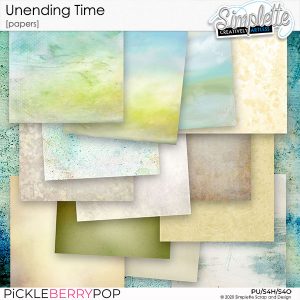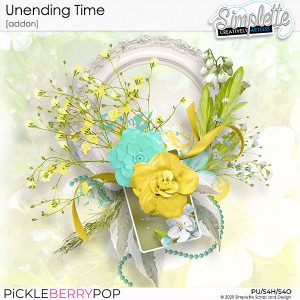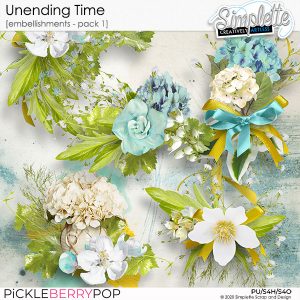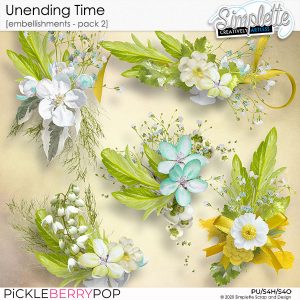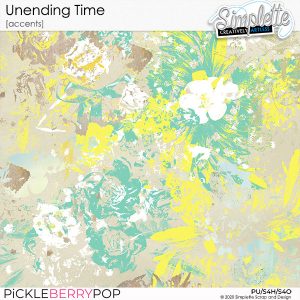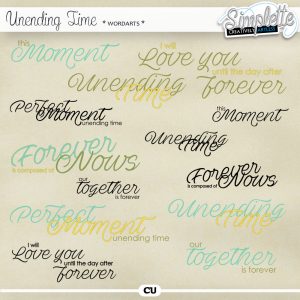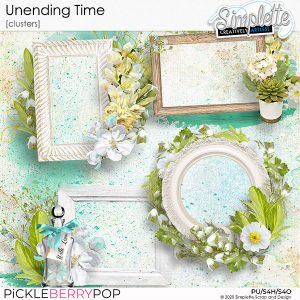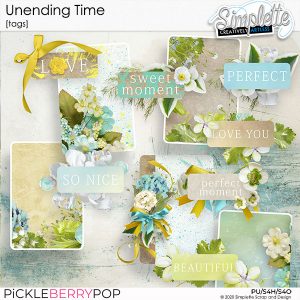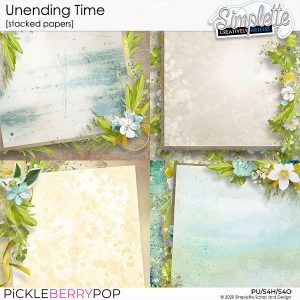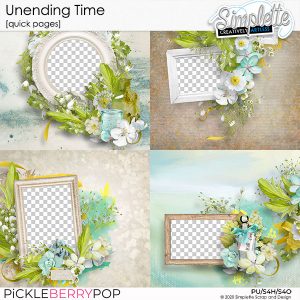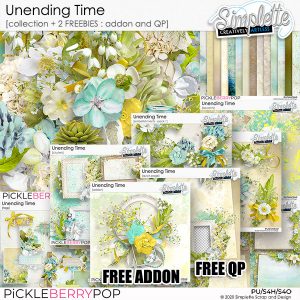 So ? Are you going to get addicted to embellishments like me?