Le début du printemps est toujours pour moi un moment de joie, de renaissance, je l'attends toujours impatiemment et guette les premières fleurs, les premiers rayons de soleil qui réchauffent … c'est un peu comme un sentiment de liberté qui arrive et que j'accueille avec plaisir. Cette collection « Singing Life » parle de ce sentiment. J'ai pris l'oiseau comme symbole de liberté et empli une cage de fleurs. Les 70 éléments du pack et les accents aux couleurs vives et tendres se marieront parfaitement avec les 28 papiers au total (2 packs). Vous pourrez créer facilement de jolies pages avec les packs de clusters et d'embellissements. De plus, je vous ai concocté quelques packs indispensables à toutes vos créations : des étiquettes, des boutons et des rubans à utiliser sans modération !
Les abonnés à ma newsletter ont reçu un cadeau supplémentaire dans leur boîte mail ! un pack de pages rapides, spécialement réalisées pour eux ♥ SI toi aussi tu veux des cadeaux régulièrement, abonne-toi, c'est PAR ICI
The beginning of spring is always for me a moment of joy, of rebirth, I always wait impatiently and watch for the first flowers, the first rays of sun which warm … it's a bit like a feeling of freedom arriving and that I welcome with pleasure. This « Singing Life » collection speaks of this feeling. I took the bird as a symbol of freedom and filled a cage with flowers. The 70 elements of the pack and the accents in bright and tender colors will go perfectly with the 28 papers in total (2 packs). You can easily create pretty pages with clusters and embellishments packs. In addition, I have concocted some essential packs for all your creations: labels, buttons and ribbons to use without moderation!
Subscribers to my newsletter received an additional gift in their mailbox! a pack of quick pages, specially made for them ♥ IF you also want gifts regularly, subscribe, it's HERE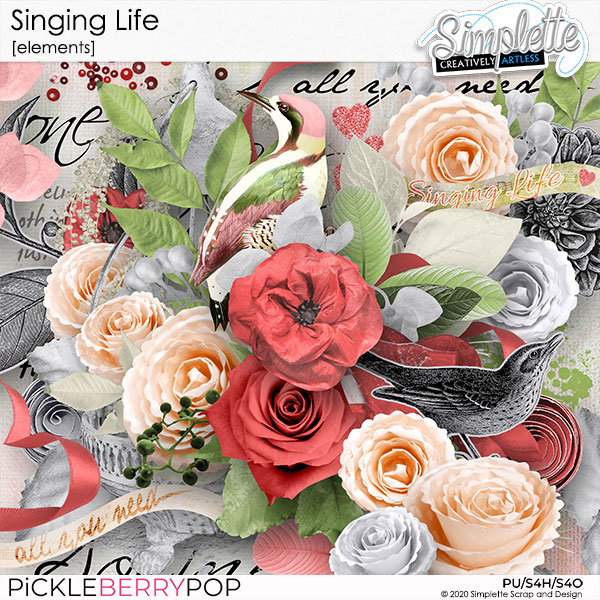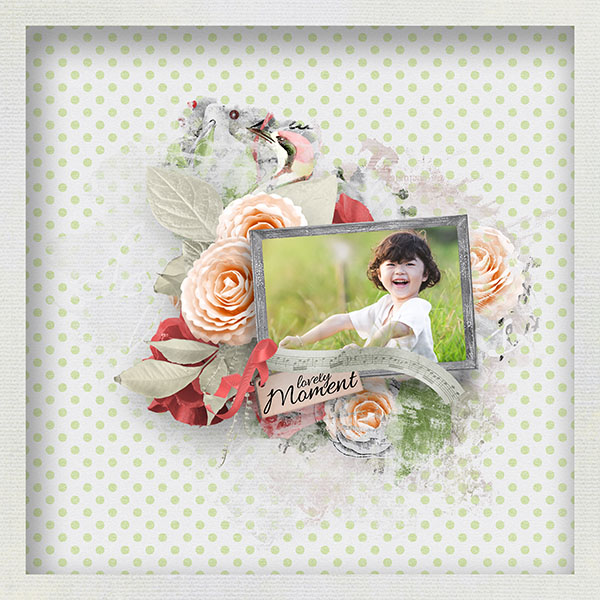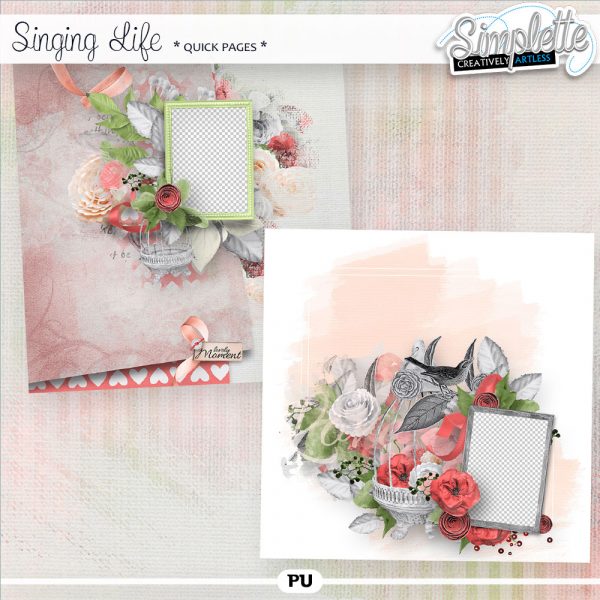 cadeau exclusif pour les abonnés | exclusive subscriber's gift