Here is a complete collection, between the sketch book and the travel diary, on the theme of the trip to London. Londonian and colorful elements will highlight all your photos memories of your trip in London.
I embellished the kit with two packs of « penciled »: frames and notes + wordarts. I find this « sketch book » atmosphere very interesting to use in pages telling your journey or what you have visited or discovered in London! Insert them everywhere, use and abuse them, it gives a « handmade » spirit very interesting to exploit in your creations.
The wordarts package will allow you to frame your photos or punctuate small comments and I have also prepared a deck of cards to print or use as element in your pages and a pack of 4 quick pages where you will have not more than to slide your photos! The collection is complete and is 40% for 1 week !! 30% off each separated pack.
And, in addition, I decided to offer you a super discount of 20% extra for the purchase of the collection! Just use the code _SIMPLETTE_ when you buy !!
Voici une collection complète, entre le sketch book et le carnet de voyage, sur le thème du voyage à Londres. Les éléments londoniens et colorés mettront en valeur toutes vos photos souvenirs de votre passage à Londres.
J'ai agrémenté le kit de deux packs de « crayonnés » : des cadres et des notes et wordarts. Je trouve cette ambiance « sketch book » très intéressante à utiliser dans des pages racontant votre voyage ou ce que vous avez visité ou découvert à Londres ! Insérez les partout, usez-en et abusez-en, cela donne un esprit « fait main » très intéressant à exploiter dans vos créations.
Le pack de wordarts vous permettra d'encadrer vos photos ou de les ponctuer de petits commentaires et je vous ai préparé aussi un jeu de cartes à imprimer ou à utiliser comme élément dans vos pages ainsi qu'un pack de 4 quick pages où vous n'aurez plus qu'à glisser vos photos ! La collection est complète et est à 40% pendant 1 semaine !! 30% sur les packs séparés.
Et, en plus, j'ai décidé de vous offrir une super réduction de 20% supplémentaire pour l'achat de la collection !! Utilisez simplement le code _SIMPLETTE_ lors de votre achat !!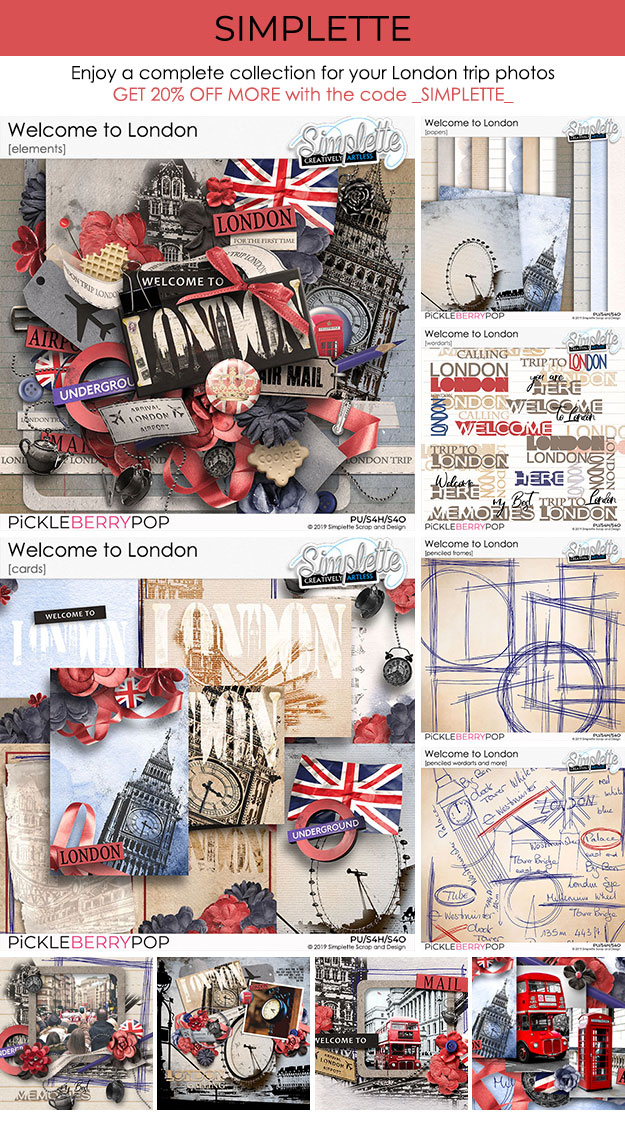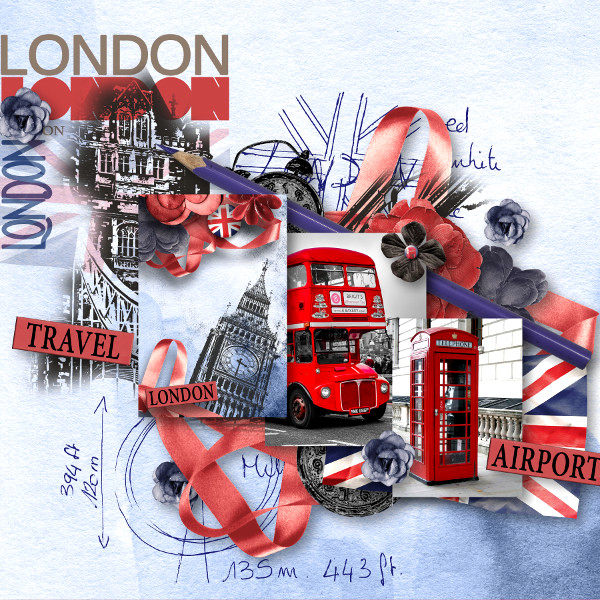 Welcome to London (products)