Colorful blooms abound in The Studio's fresh new collection, Cottage Garden. It's filled with all sorts of flourishing flowers & foliage, weathered woods, garden tools and more, so you can create your own perfect garden space. From romantic & soft to bright & cheerful, our Cottage Garden is in full bloom.
Mix-n-match all packs & bundles from this gorgeous bloom-filled event to create your perfect Cottage Garden collection.
Les fleurs colorées abondent dans la nouvelle collection fraîche du Studio, Cottage Garden. Il est rempli de toutes sortes de fleurs et de feuillages florissants, de bois vieilli, d'outils de jardinage et plus encore, de sorte que vous pouvez créer votre propre espace de jardin parfait. De romantique et doux à lumineux et gai, notre Cottage Garden est en pleine floraison.
Mélangez tous les packs et bundles de cet événement rempli de fleurs pour créer votre collection parfaite Cottage Garden.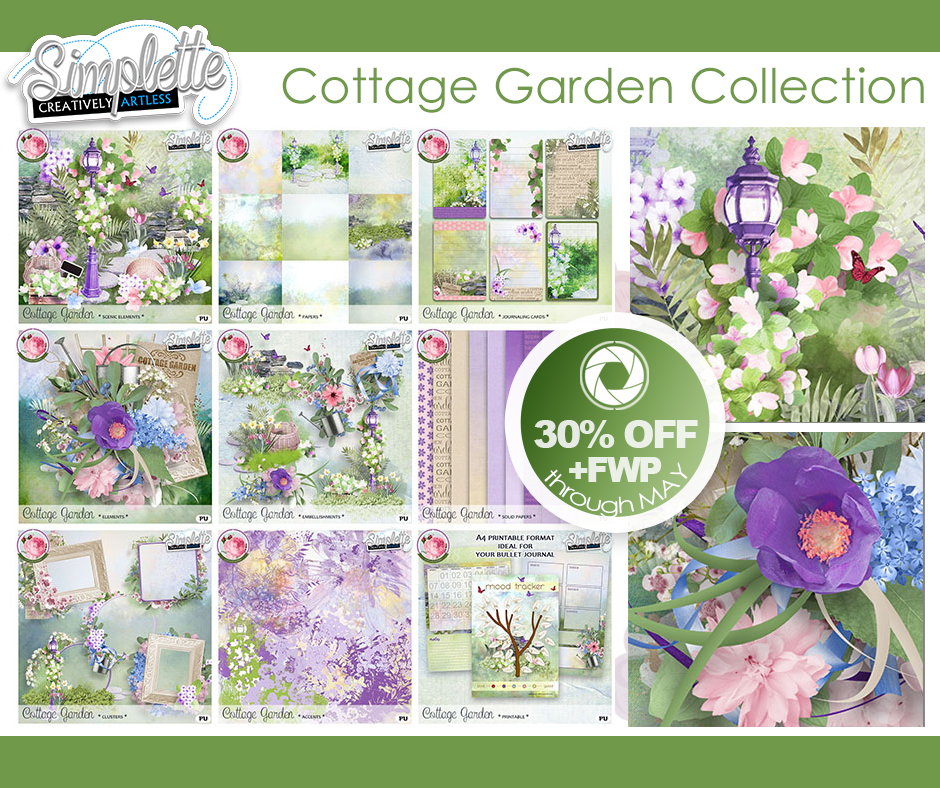 My creations on this theme are full of joy and tender colors, they will be ideal to create soft and contrasting pages. Mes créations sur ce thème sont pleines de joie et de couleurs tendres, elles seront idéales pour créer des pages douces et contrastées.
Cottage Garden (products)