Nous sommes partis ensemble à Londres il y a quelques semaines (voir ici), partons aujourd'hui à Paris ! Paris et ses monuments, ses lumières, la magie de ses rues… Cette collection sera parfaite pour toutes vos photos de voyage dans la ville lumière !
We left together in London a few weeks ago (see here), let's go to Paris today! Paris and its monuments, its lights, the magic of its streets … This collection will be perfect for all your travel photos in the city of lights!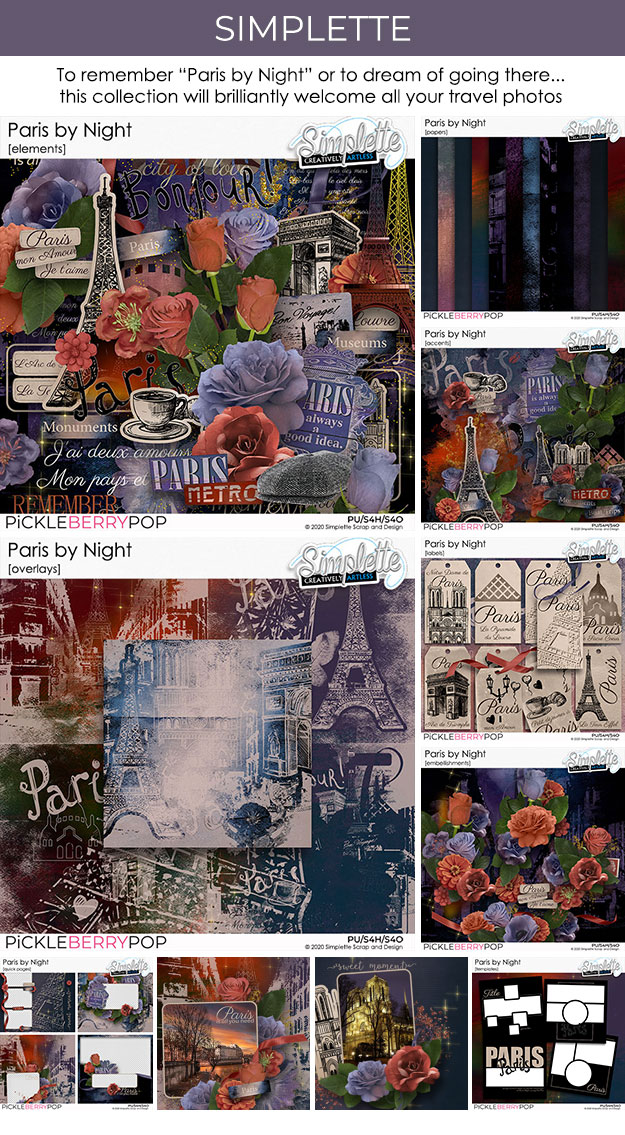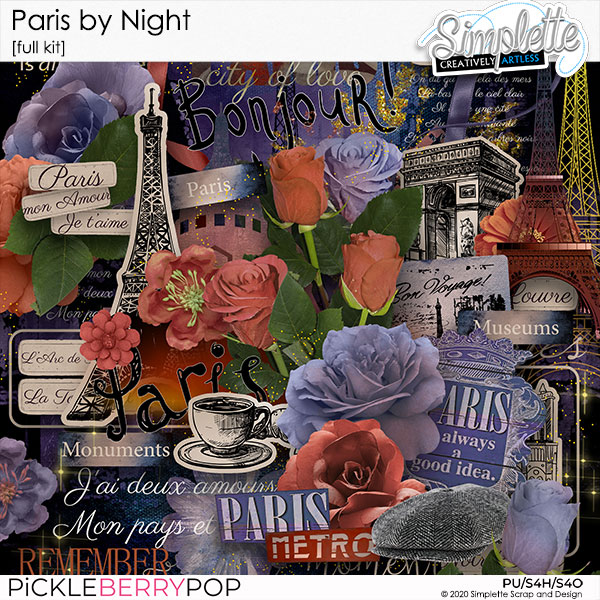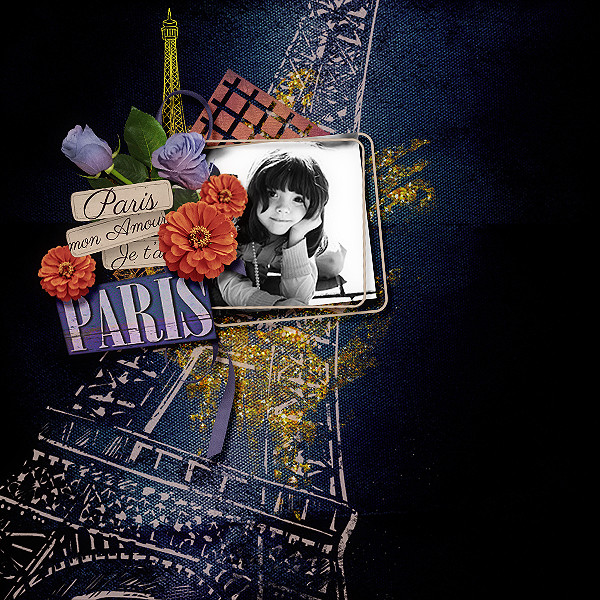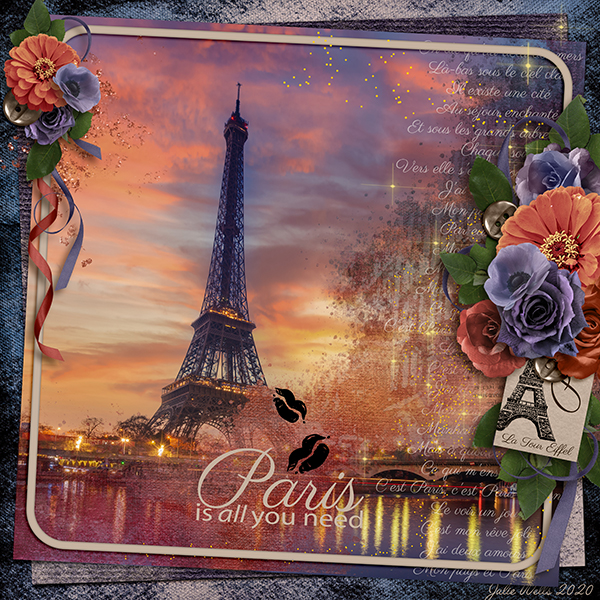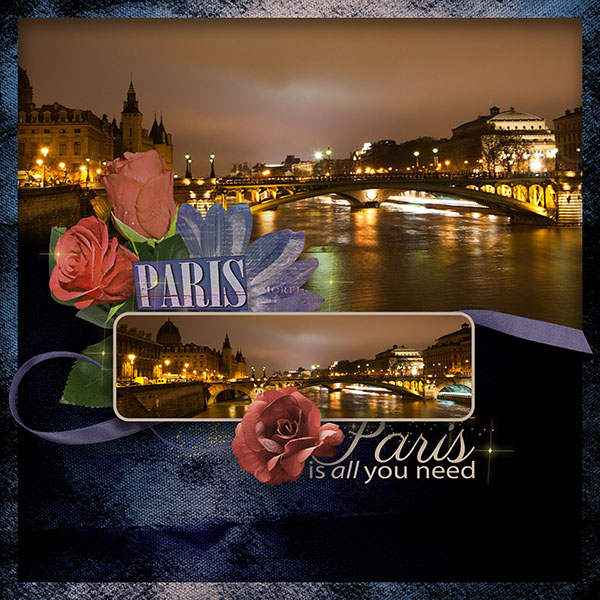 Paris by night (products)
Pour vous donner de l'inspiration et construire facilement vos pages ou vos albums, je vous ai préparé un pack de 4 templates. Ce pack est offert pour l'achat de la collection complète, mais vous pouvez aussi vous le procurer seul ici. Voici quelques pages réalisées avec ces templates. To give you inspiration and easily build your pages or your albums, I have prepared a pack of 4 templates for you. This pack is offered for the purchase of the complete collection, but you can also get it alone here. Here are some pages made with these templates.
Paris by night (templates)
Vous aimez les collections dédiées aux photos de voyage ? Do you like collections dedicated to travel photos?